3 Reasons Why to Invest in a Food Truck or Other Mobile Vending Solution as a New Restaurant
Mobile vending solution versus brick and mortar retail location – it's a question that many entrepreneurs ask before writing a business plan for their restaurant. While you may want to jump head first onto that cheap lease opportunity at the local strip mall, it helps to know that many successful restaurants started out as food trucks and mobile kitchens before moving to their retail locations. Read on to learn why you should consider a food truck or other mobile vending solution as a new restaurant:
1.) Initial Investment
The investment that starting a new brick and mortar restaurant takes is not small. Start-up costs can reach upwards of $500,000, and with first year success rates oftentimes less than 33%, banks are not always willing to lend you the money needed to start. This can put your dream business out of reach, and you may feel discouraged knowing that you'll have to shell out so much money up front.
Food trucks, on the other hand, cost much less. You can find one used for as little as $50,000 on Craigslist. However, this is still a high number for some business owners, who may still be paying off student loans or have other expenses such as children and a home. Not to worry, there are several other mobile vending solutions that could work for you! Ferla Bikes offers a full fleet of vending bikes specialized for selling hot dogs, burgers, tacos, coffee, ice cream, and much more. A vending bike is a much more affordable solution than a food truck, while still offering more mobility than a push cart. Plus, Ferla Bikes offers both consumer and business financing options, to make the investment that much less daunting!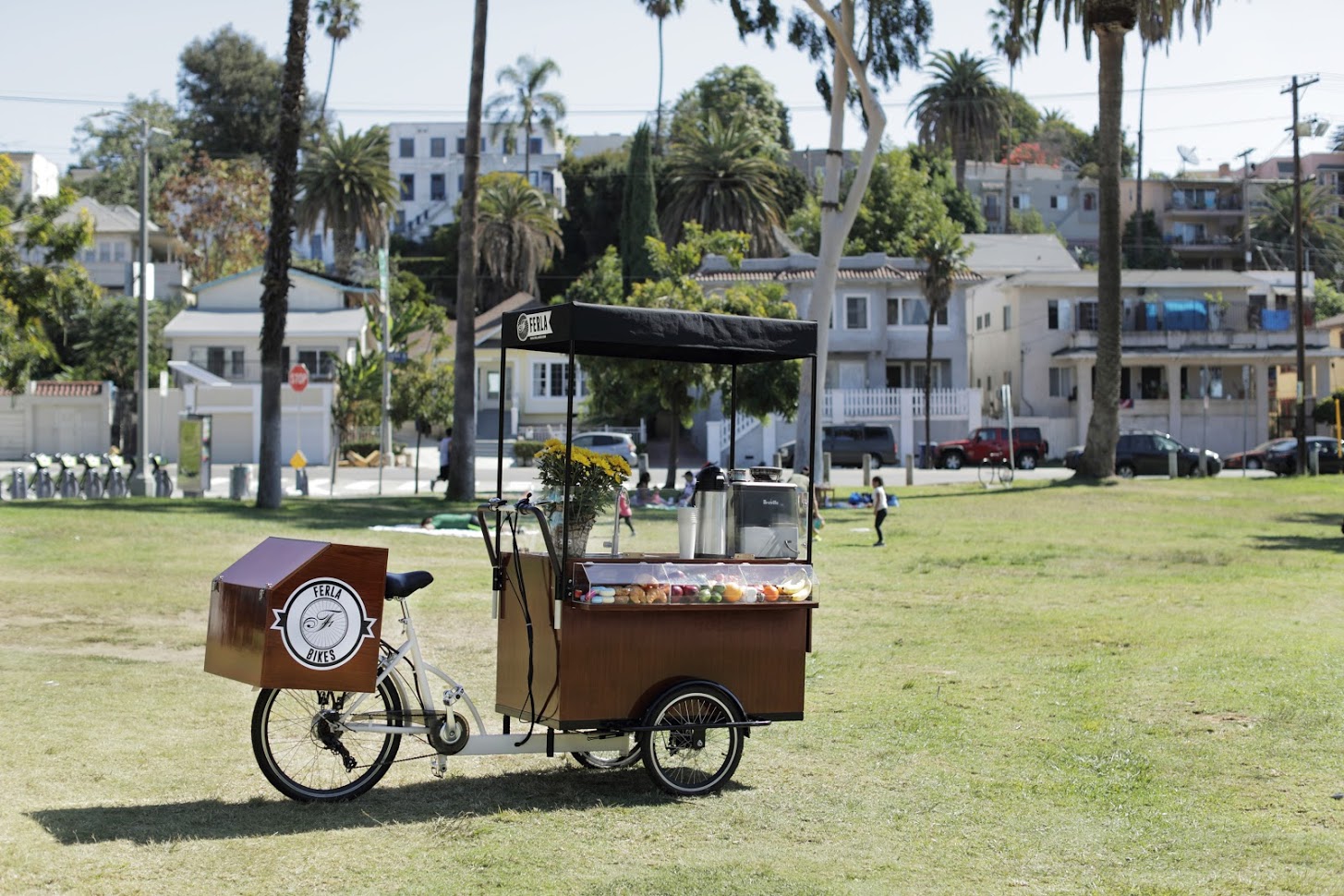 2.) Testing Your Location
Imagine having a full business plan for your restaurant, knowing you have a market for your recipes, only to discover that you've picked a bad location and are now bound in a contract for a two year lease. Unfortunately, this is the reality for so many restaurants, and why so many of them will, sadly, fail within the first year.
With a mobile vending solution such as a food truck, you are offered the flexibility to choose your location by the day, hour, or even within minutes. Stop by the local community college in the morning to serve coffee and pastries, then head down to the beach to scoop some ice cream for the tourists. You can even try out catering, serving at weddings, festivals, or corporate campuses! Once you've tested enough locations, you'll notice a pattern on which locations produce the most revenue. You can decide to open a brick and mortar location here once ready, or continue to run your mobile business and follow a weekly schedule, changing your location each day of the week.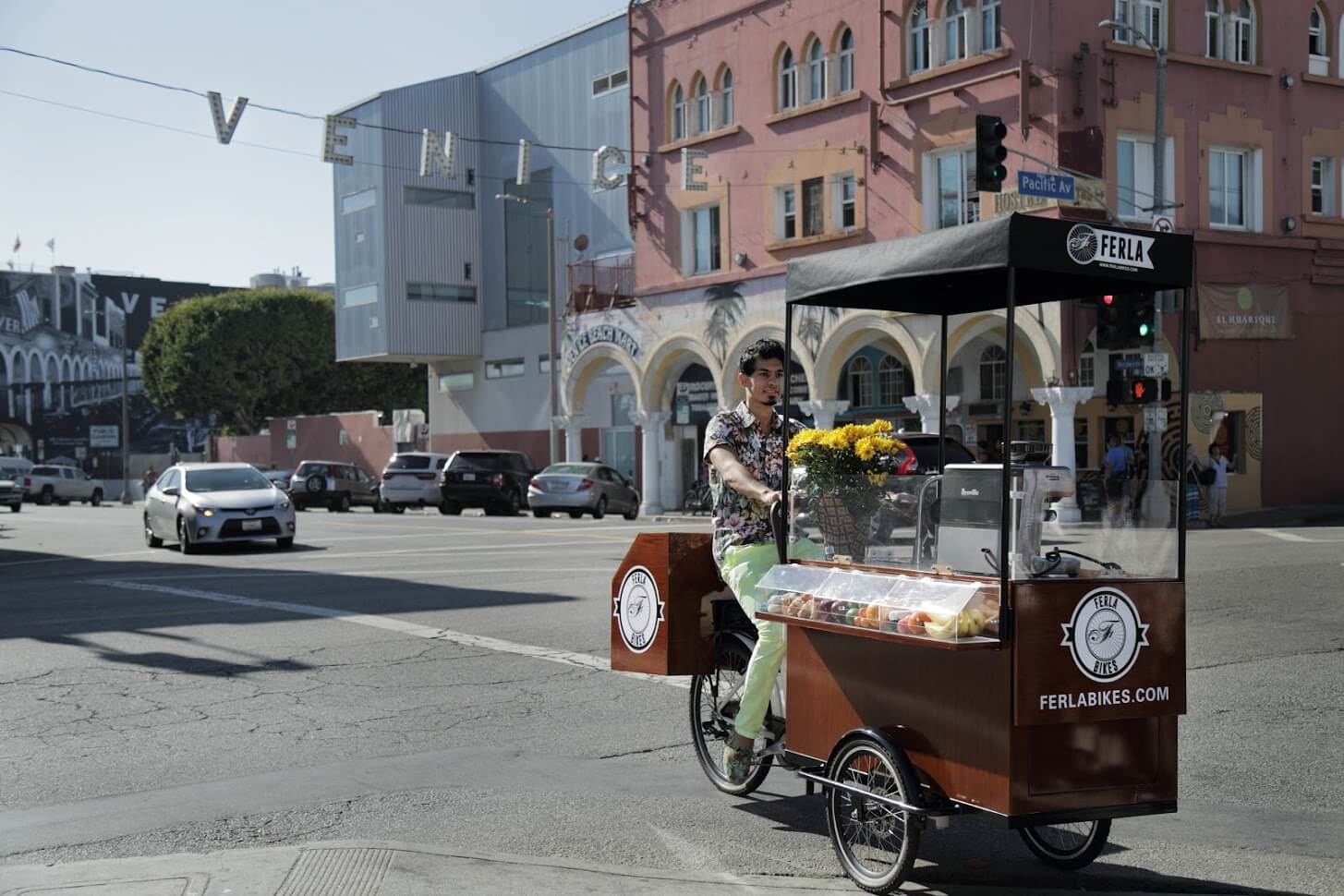 3.) Building Your Following
Did you know that over half of all diners in the US would only spend between 16-30 minutes to drive to a restaurant? This means that only truly dedicated foodies may be willing to make a trip to your newly opened establishment a few towns over. So why not bring the location to them?
As we've discussed, mobile vending is a great alternative to a brick and mortar location. But why is that? A huge reason is to grow your following! Unless you're receiving some ahh-mazing press, most people probably aren't willing to travel to your new restaurant. However, after they sample your food, they may just become a loyal customer.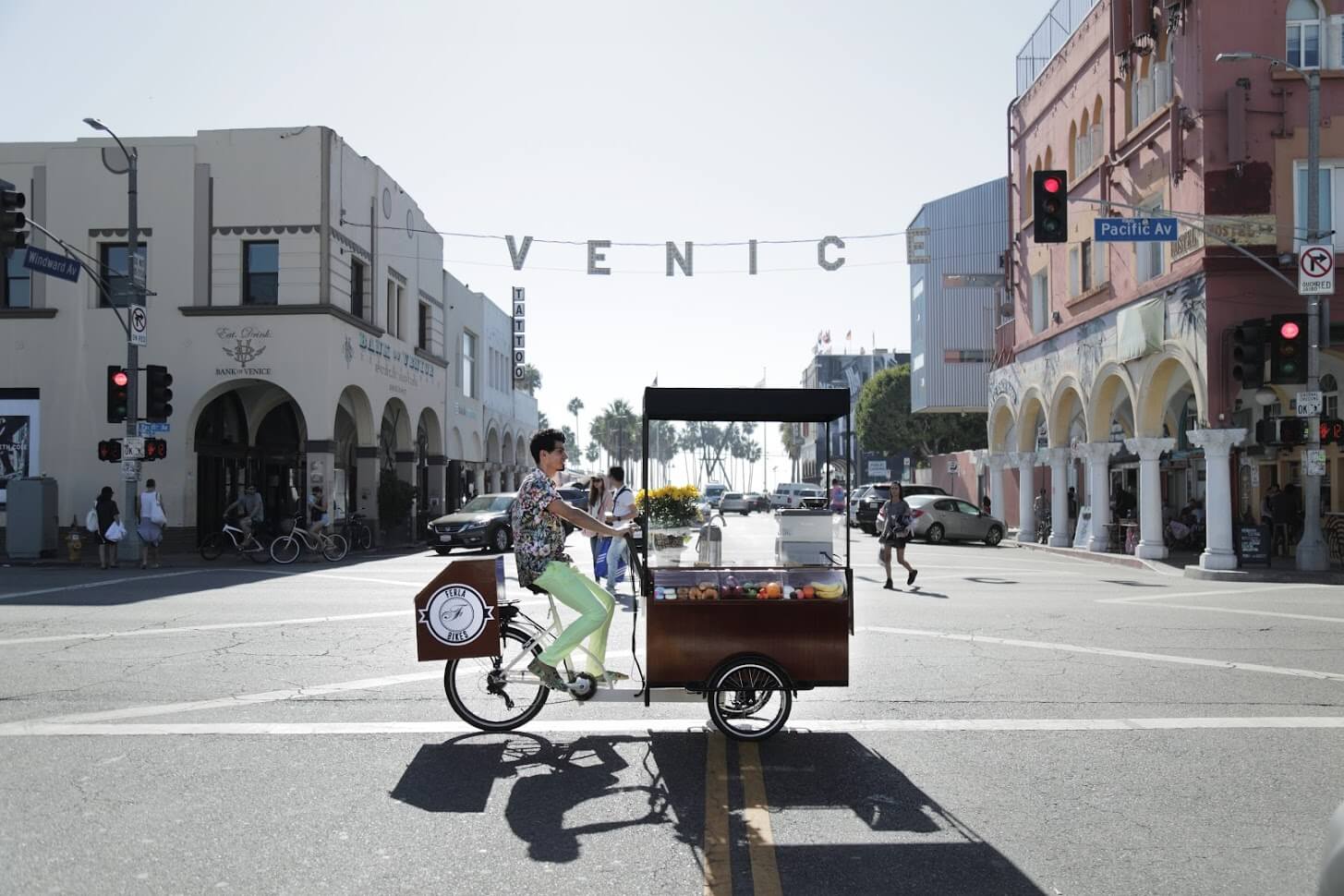 Ferla Bikes offers awesome solutions for mobile vending, that are easy to transport from one location to the next. Your mobile kitchen will be sure to catch plenty of attention, as the sight of a bike and smells of your delicious recipes entice customers to try your newly opened restaurant out!
…..
Looking to start your mobile restaurant today? Reach out to us for a quote on a vending bike – your future restaurant awaits you!