Ferla Mini: Our Most Versatile & Affordable Vending Bike Is Coming Soon!
Ferla Fam & Fans!
You've asked, and now you shall receive – the next generation of Ferla Bikes will be released shortly! We are officially introducing Ferla Mini to our product lineup by the start of 2019. At our special pre-order price of just $1,999, Ferla Mini is now our most affordable vending bike, and just as it sounds, it's also our first mini coffee bike. However, being as versatile as our other products, Ferla Mini will serve your needs as a coffee cart, hot dog cart, taco cart, or virtually anything else that you can think of.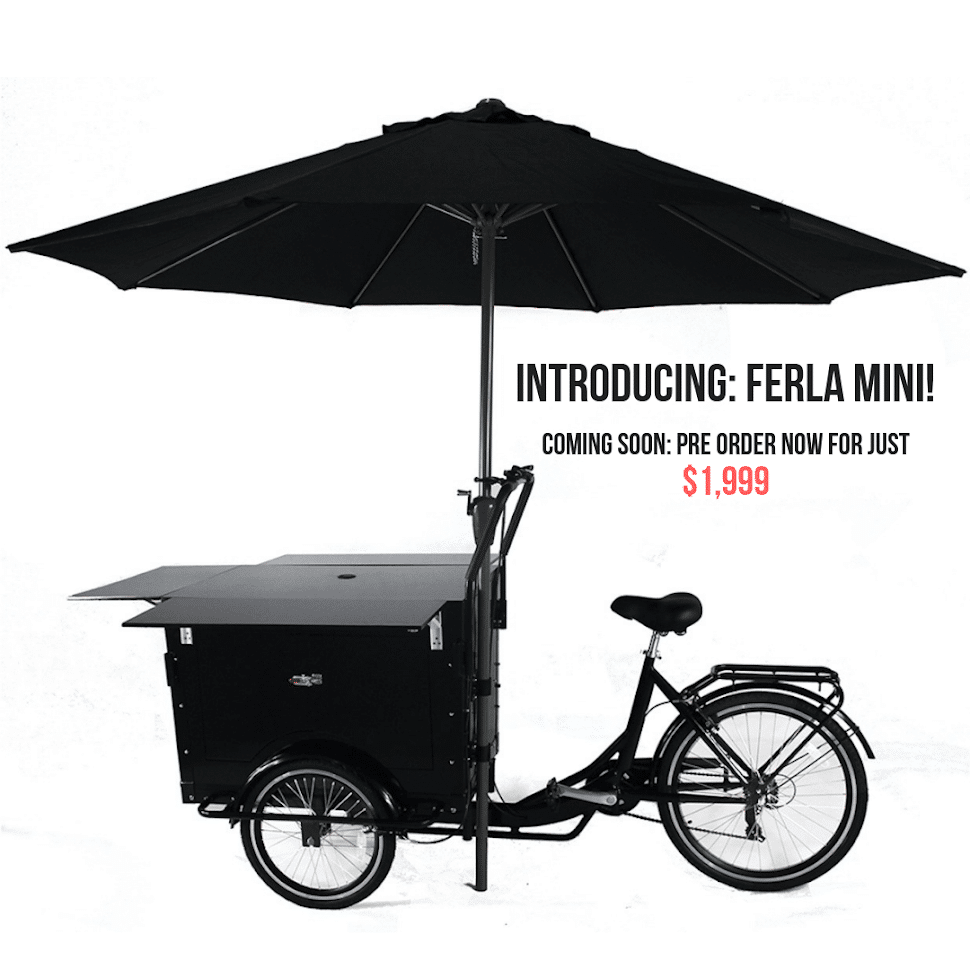 Ferla Mini has several great features, such as a compact & lightweight frame that makes transportation and riding easy, extendable display tables, and plenty of room to store your product inside of the vending unit. Plus, we include the same shimano gear system that is included on every Ferla Bike, as well as the option to upgrade your bike with pedal assist!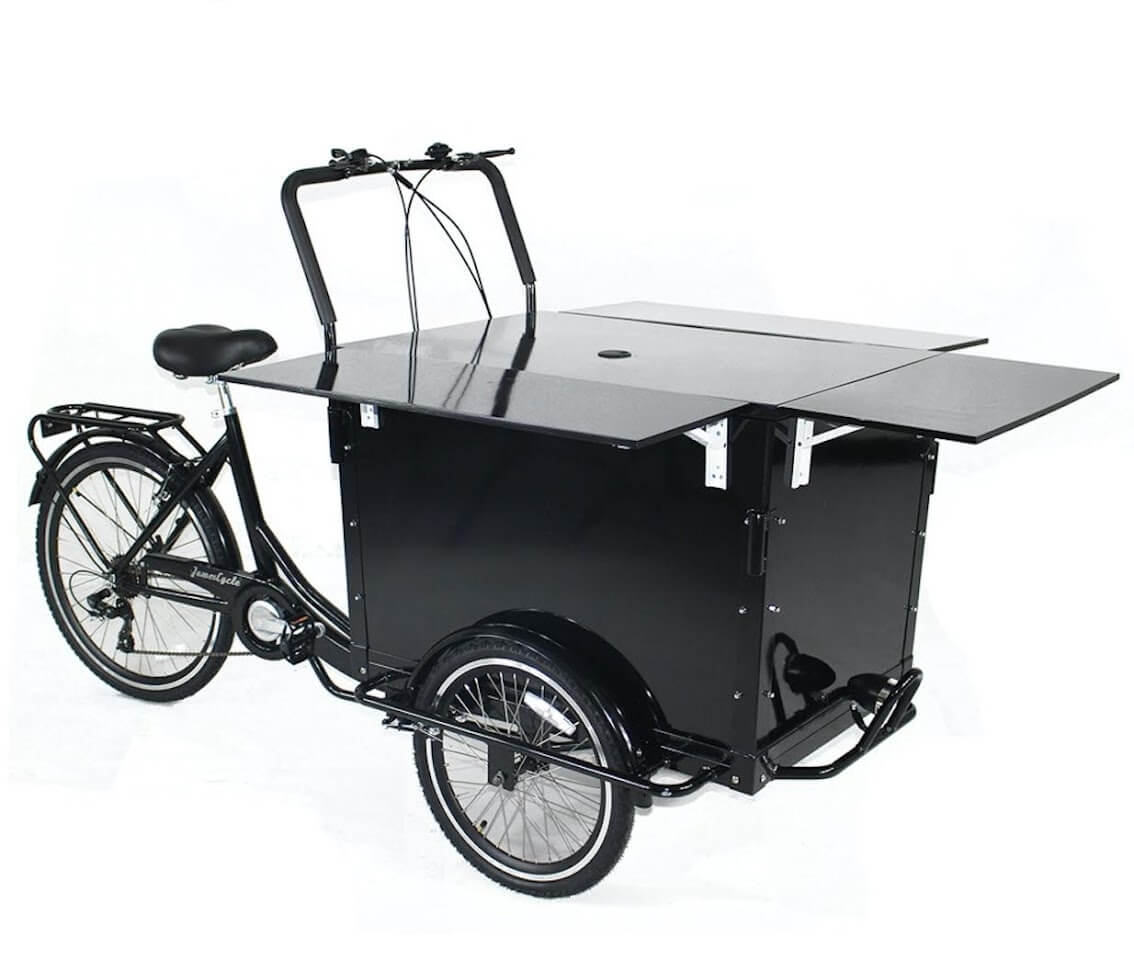 Plus, if you feel like getting creative, Ferla Mini can be converted into a kegerator equipped vending bike – similar to our Ferla Cold Brew, just more affordable!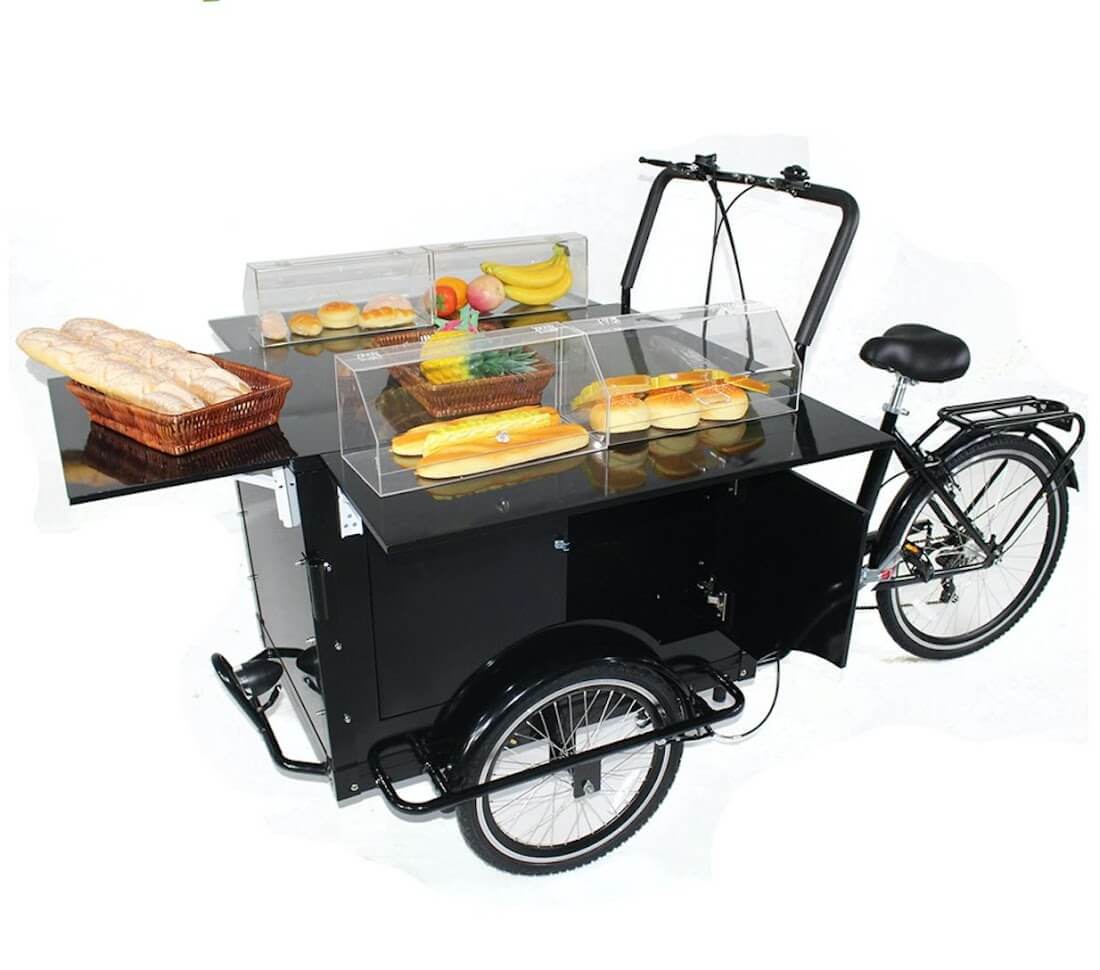 …………
So tell us, are you ready to start that mobile business you keep thinking about? If so, request a quote today to learn more about & pre-order Ferla Mini. You can also request to be added to our mailing list, where we'll keep you updated on the rollout!