Ferla x Lululemon: Ghost Races and Promo Bikes!
At Ferla Bikes, we're fortunate to work with several different companies every year who reach out to us, seeking a unique way to promote their product while hosting fun experiential marketing events for their most loyal customers.
Most recently, we've worked with Lululemon Chicago and Lululemon New York. We helped them by supplying vending bikes for the Ghost Race, an 8km course which runners participate in to earn a badge with benefits. Check out our cool Lululemon Ghost Race bike below!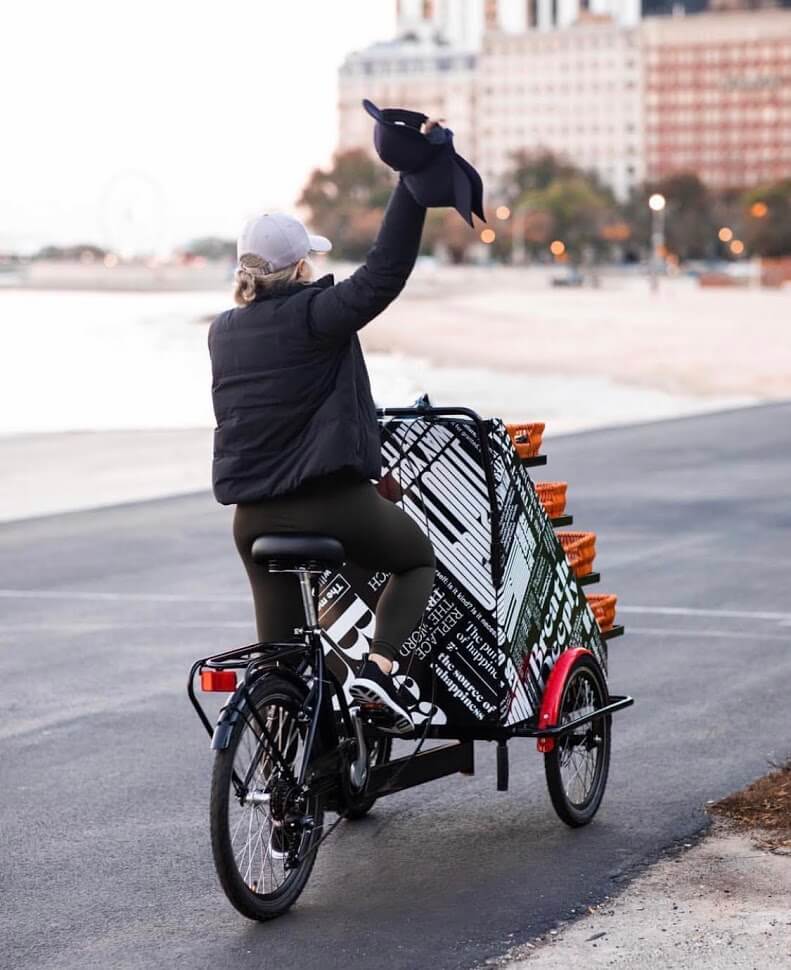 Our Ferla Vendor helped Lululemon with promoting their brand and hosting a great race. This brand ambassador handed out hats and other accessories as a celebratory gift to those who finished the course.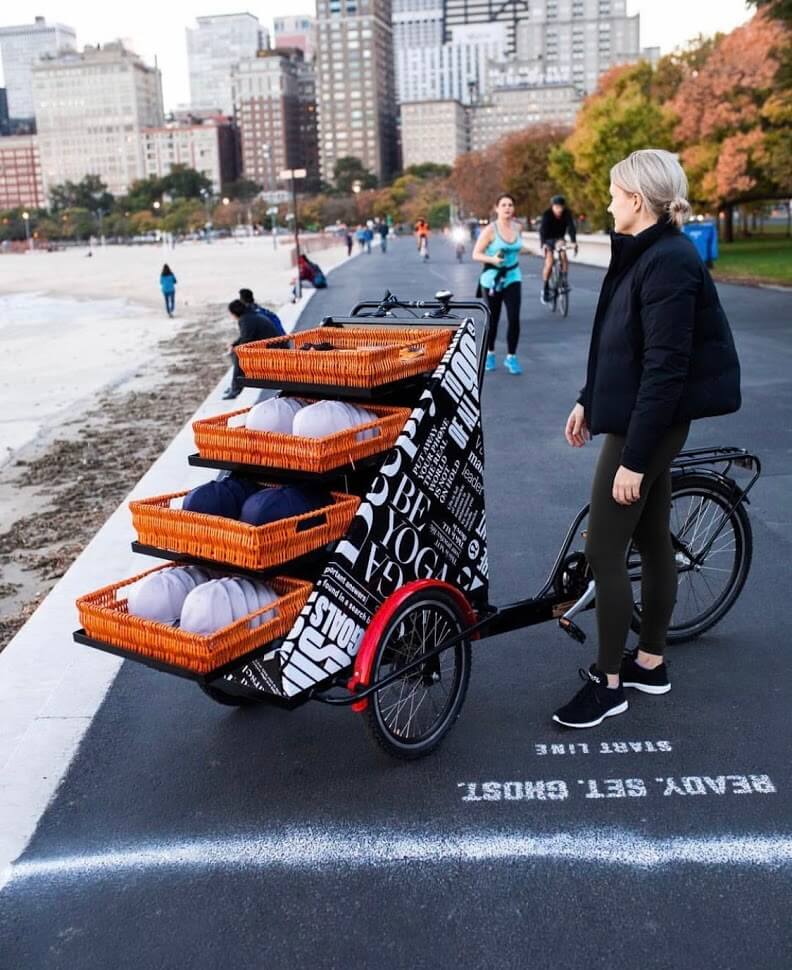 The race starts and ends here. Runners were rewarded with several other popup stop-and-shops along the way, full of promotional gear and water to help cool down.
All in all, the event was fun, successful, and made everyone who participated feel like a valued member of the Lululemon community. That is what successful experiential marketing is all about!
. . . . . . .
Looking for a vending bike for your own promotional needs? Check out our Ferla Vendor or Ferla Promo bike, and don't forget to request a quote!