Ferla X – The Ultimate Café on Wheels Walkaround Video
Do you want to see more of the Ferla X up close and personal? Check out the Ferla X Walkaround! In the video below, our specialist Brian walks you through all the features that make the Ferla X so special. 
The Ferla X was designed to function as an all-in-one solution for any mobile business. With our new configuration, Ferla X is fully optimized to create the most pleasant and efficient vending experience for you or your employees. With the fully-functioning sink, cash register, and freezer unit all facing the vendor's direction, you no longer have to frantically run back and forth to serve your customers. 
We've also updated the Ferla X's durability, now using a thicker plywood for the vending unit's frame. Don't worry– it's still covered in our waterproof varnish for protection and longevity. The Ferla X is now equipped with thicker wheels to support its frame, so you never have to worry about an unstable vending bike.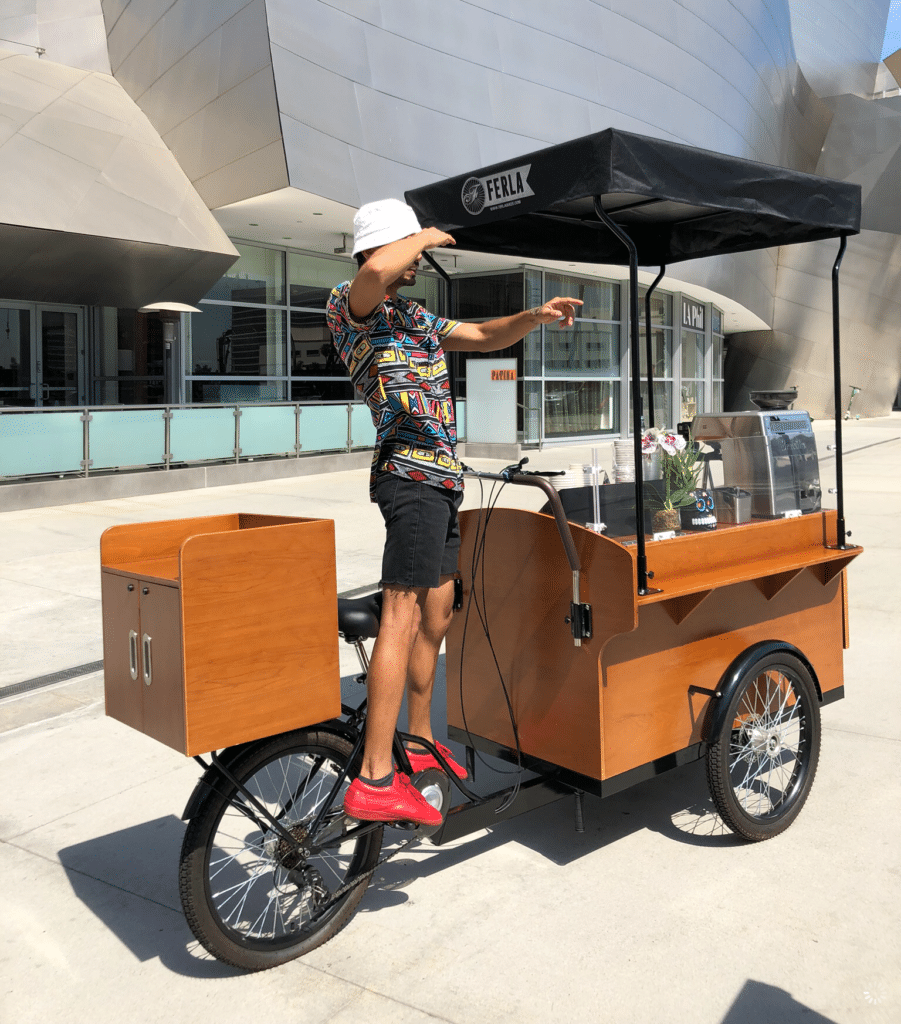 We didn't forget to include our original "smart sink" sink that you know and love. Our "smart sink" includes a foldable faucet and an optional upgrade to include water heating.
Need a completely electric vending bike? No problem. Upgrade your Ferla X with the pedal assist package. Pedal assist makes riding up hills and traveling long distances easier. With pedal assist, you can ride your vending bike in the morning, take it from your corporate headquarters to the beach, and convert it into a catering cart at night!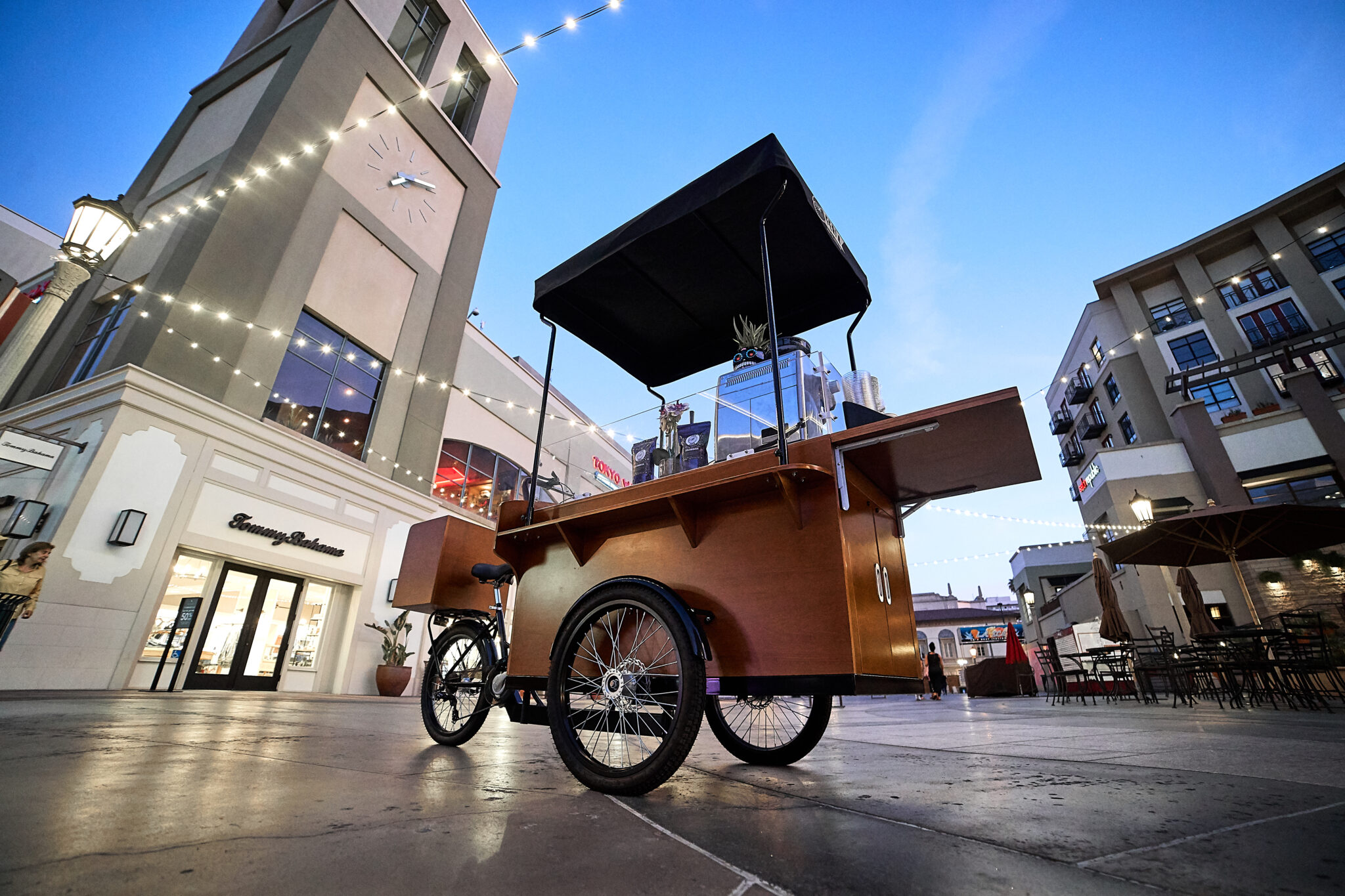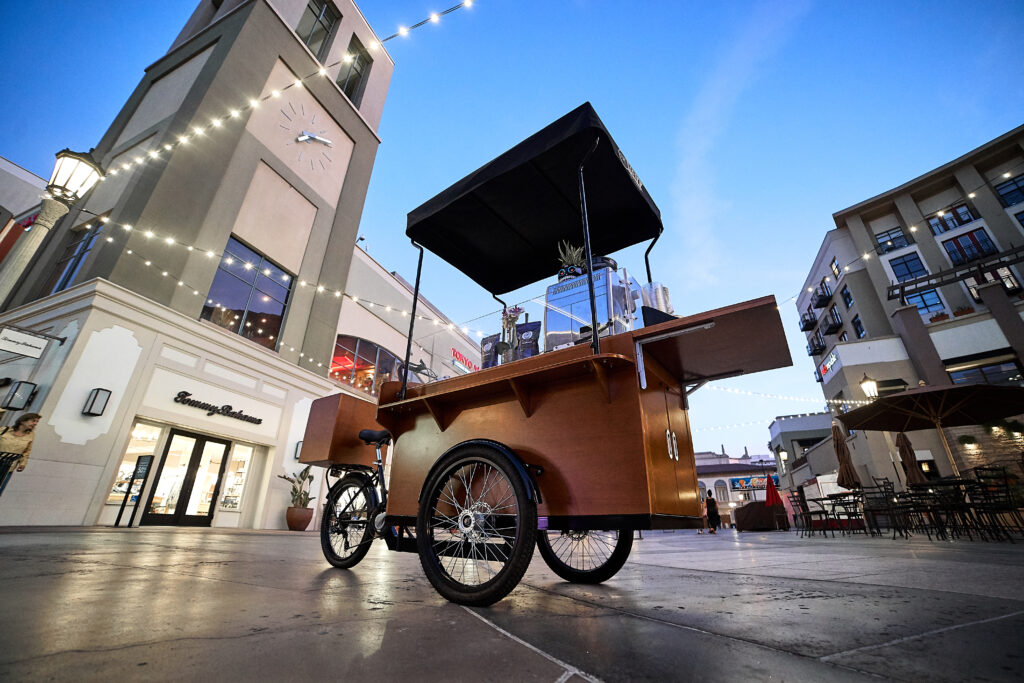 We created the Ferla X to show entrepreneurs and business moguls alike that starting a mobile café is so much easier than you ever would've thought.
Whether you're thinking about starting a coffee business, espresso business, ice cream business, juice business, smoothie business, fruit vending business, or clothing business… it's all possible with the Ferla X.
Turn your dream business into a reality with the Ferla X!