How to Start a Gelato Cart Business
Everyone loves ice cream, so it's no surprise that ice cream carts do such big business. But if you want to step things up, selling gelato is the way. It's creamier, lower in calories, and much easier to store. And it comes in a wide variety of fantastic flavors that your customers can pair together. Today, inflation is threatening the ice cream and gelato cart industry all across the country. But thanks to all the different ice cream e-bikes available now, you still have the chance to start your own lucrative business. As long as you have a market, a good product, and a great business plan to go with it, you'd be amazed at how far your simple cart can take you.
Keep reading to learn how to start your very own gelato cart business.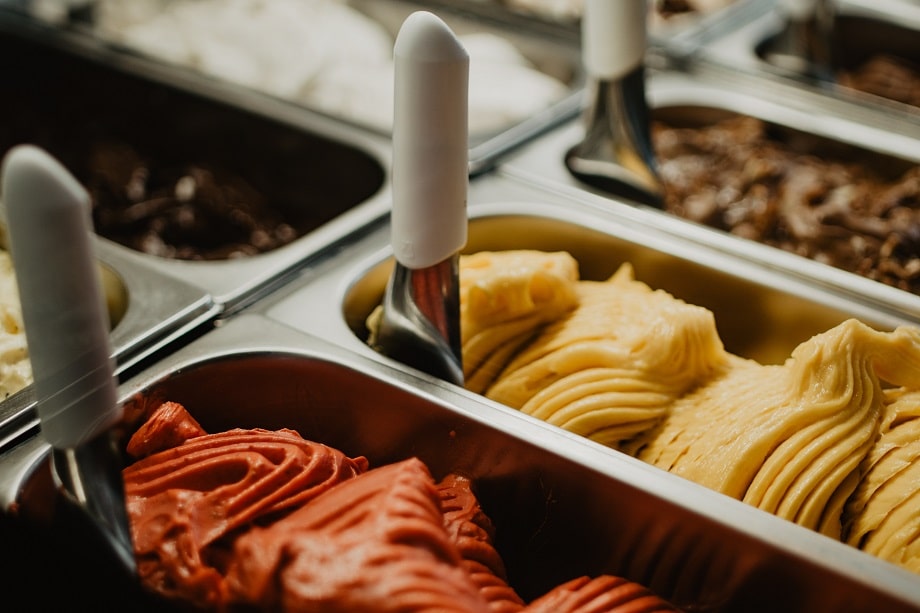 Why Should I Start a Gelato Cart?
Aside from being an excellent alternative to standard ice cream, this popular Italian dessert also has many benefits for you — a.k.a. the vendor. For one, gelato is lower in calories and better suited for those who watch what they eat. It also requires a lower temperature for a smoother texture, making it easier to scoop and serve when a line forms in front of your cart. And, as we said before, your customers will have the opportunity to try different flavors in one cup. Plus, it's easier for them to carry around and a lot less messy than a standard cone or bar.
Below are some of the most important steps to take in order to get your mobile gelato cart off the ground. As long as you follow them in this order, you'll have a solid foundation for your new business venture.
Consider the Climate in Your Area
While we all love ice cream and gelato, seasonal products can be hard to sell. Still, you can get away with being a frozen treats vendor all year round if you live in the right area. Suppose you're in the South or the West Coast, specifically in Southern California. In that case, selling year-round is a no-brainer. And if your city or town is a tourist hotspot, then you're even more in luck when it comes to making a solid living.
But if you live up north, you'll have to make some adjustments as the seasons change. Ideally, April to September or October will be your best time to sell frozen treats. At all other times, you'll have to make some adjustments. Reduce your hours, close down temporarily during the off-season, or offer seasonal flavors to drum up continued interest. If you can modify your cart to include hot drinks, start offering coffee, tea, or hot chocolate along with these sweet frozen treats.
Calculate Your Expected Earnings
After determining your market, develop a solid business plan and calculate your monthly goals. Whether you make this your year-round job, want a part-time gig, or find a way to live off whatever you earn during peak season, this step is essential. Determine how much you'll need to spend on legal fees, supplies, marketing, and other living expenses. Then set up a daily sales goal to keep yourself in check as you run your mobile gelato cart.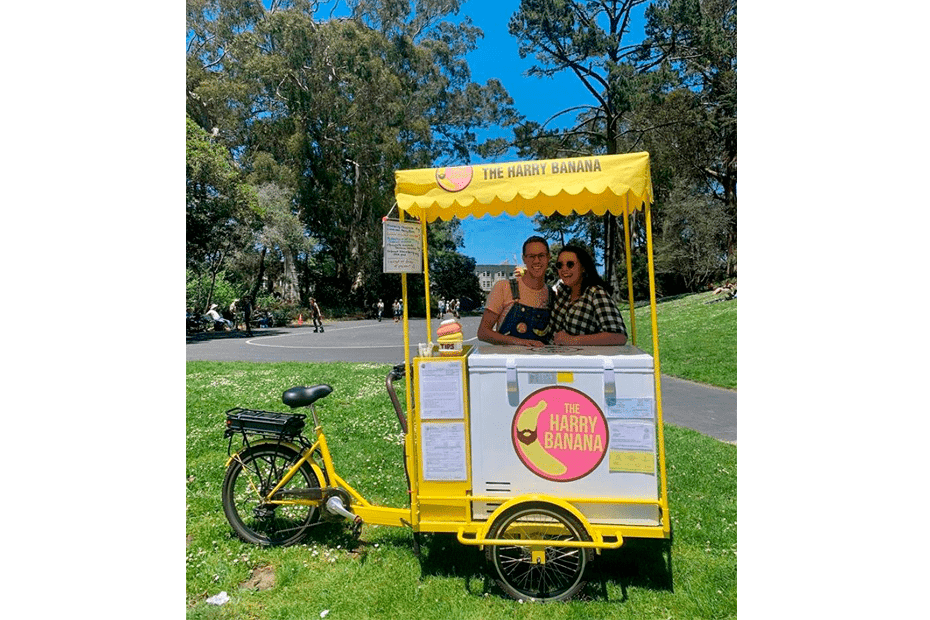 Research All Legal Requirements
As with any food or beverage business, there's a set process that you'll often have to follow. Check your state laws and requirements to see if you must pass a health inspection or obtain a business license. And most importantly, don't forget to purchase an insurance plan. In addition, we suggest you research local commissaries where you can make and store your products. Many states require them to prevent possible cross-contamination. If nothing else, it serves as extra security for you, your products, and your livelihood.
Research Potential Vending Locations
Once you've met all the basic requirements, thoroughly check your area to see where you can run your mobile gelato cart. It's also an excellent chance to see if there are any restrictions in your area. Keep your eye out for any place that attracts many people — especially families or busy young professionals. Some of the best places to start are:
Shopping Malls

Movie Theaters

Local Parks

Beaches/Lakes

College Campuses
Register your gelato cart for different local fairs, festivals, and events, or set up outside sports and concert venues. After all, gelato is the perfect treat for when you're taking a rest break or waiting in a long line. It's also a great way to push your product on social media, letting even more people know about your products.
Purchase Your Cart and Supplies
You can get a decent ice cream bike in more places than you'd expect. While finding a used one on sale works when you're on a tight budget, plenty of reputable brands can work out a payment plan for a high-quality product. 
Despite its name, the Ferla Ice Cream Bike works just as well for gelato vendors. The temperature-controlled freezer/fridge compartment lets you store a wide range of products. A cash-lock drawer ensures extra security, while the removable canopy makes things stylish. And with a battery-operated motor and optional solar panel, you'll never have to worry about gasoline expenses.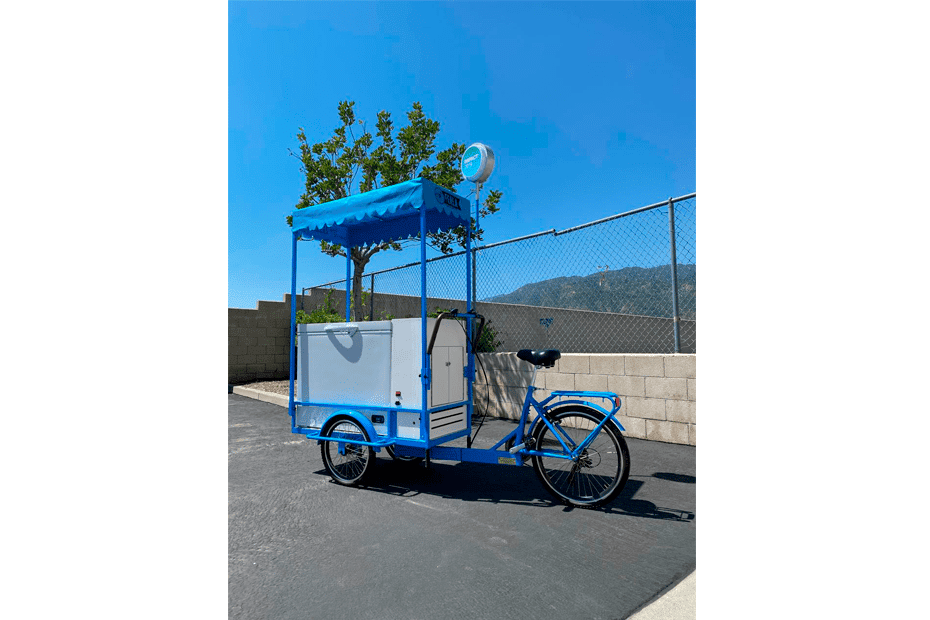 The gelato itself is easy enough for you to make by hand at any local commissary. And you can purchase all the supplies you need at your local supermarket or big box store. We suggest starting with classic flavors such as vanilla, chocolate, and strawberry. You can add on more experimental offerings as you build your business. And your cups, mini spoons, and napkins can all be purchased in bulk at any restaurant supplier.
Learn how to Market and Advertise Yourself
There are several ways to market your business and draw in new customers weekly. One of the best things you can do at first is to host a public outdoor party and invite as many people as possible. Or create a website and promote it on social media, where you can also run campaigns showcasing your flavors and customer favorites. If you have extra money to budget for advertising, make some banners and hang them up next to your cart. And, while you're at it, connect with different food cart apps to keep your most loyal customers fully up-to-date.
Now is the Best Time to Start Selling Gelato
Gelato is the perfect sweet treat for this health-conscious, on-the-go world we live in. Thankfully, the introduction of food bikes makes it easier than ever to start your own business. As long as you have the right plan and cart, you can run your portable gelato cart almost anywhere in the country.