Ferla Bikes: The Perfect Prop For Your Promotional Purposes!
Here at Ferla Bikes, we're proud to say that we've been featured as a prop and display for great products and promotional materials at some amazing events! Some of the most creative minds helped put together these promotional events, and we're happy to have been a part of it.
With experiential and event marketing being a huge part of many brand's strategies these days, having great solutions for putting together an event is of huge importance. We're happy to have been able to help these companies with their promotions with our innovative mobile vending and unique display ideas!
1) Puma's Defy City Event
Puma hosted an amazing event for their new line in collaboration with Selena Gomez. The Defy City event was hosted to celebrate the release of the new Puma Defy training sneaker. The event was themed as a modern city's 'grand-opening' – with a balloon filled gym, hip high school, and a funky laundromat "that won't eat your socks". The streets were filled with colorful chalk-art, our Ferla Promo and Ferla Vendor bikes perfectly decked-out in Puma's colorful branding, and of course Selena Gomez herself, strutting around in the newly released kicks.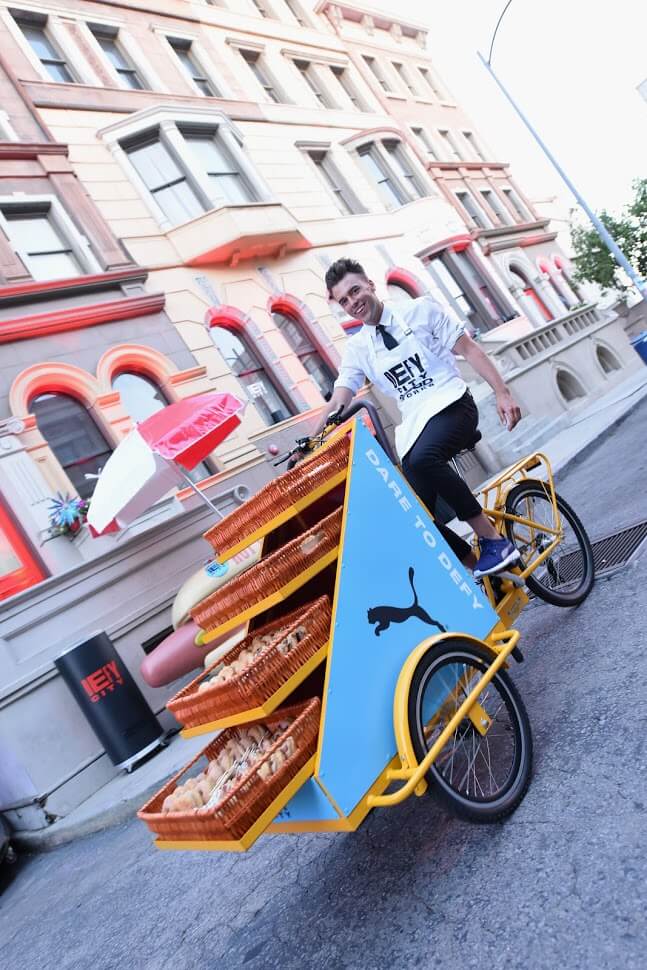 The Ferla Vendor decked out in Puma's branding. A customized vending bike was the perfect solution for handing out product samples.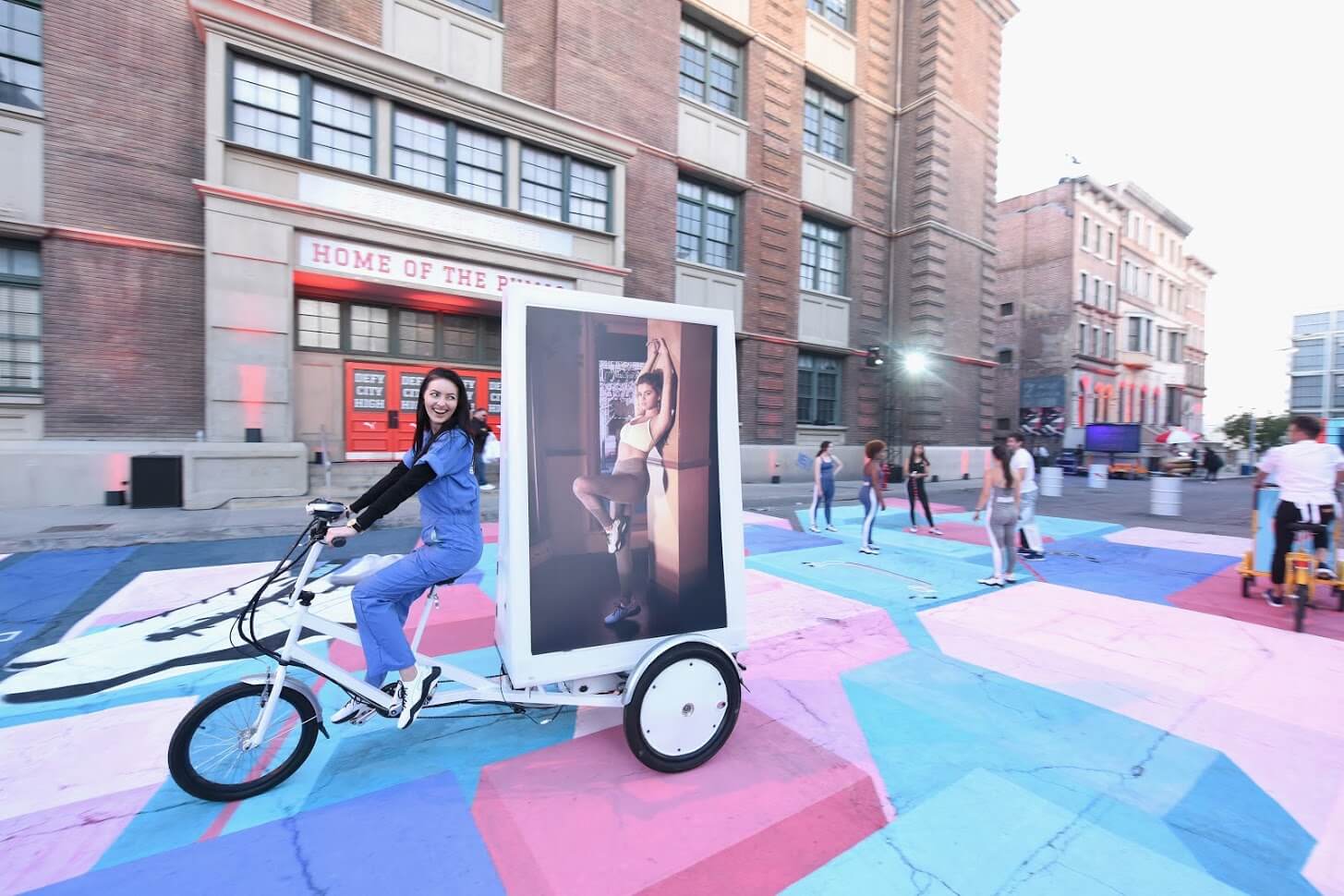 A Ferla Promo Bike is seen here displaying a photograph of Gomez modeling the line's latest drops. This makes for one pretty cool mobile billboard concept, are we right?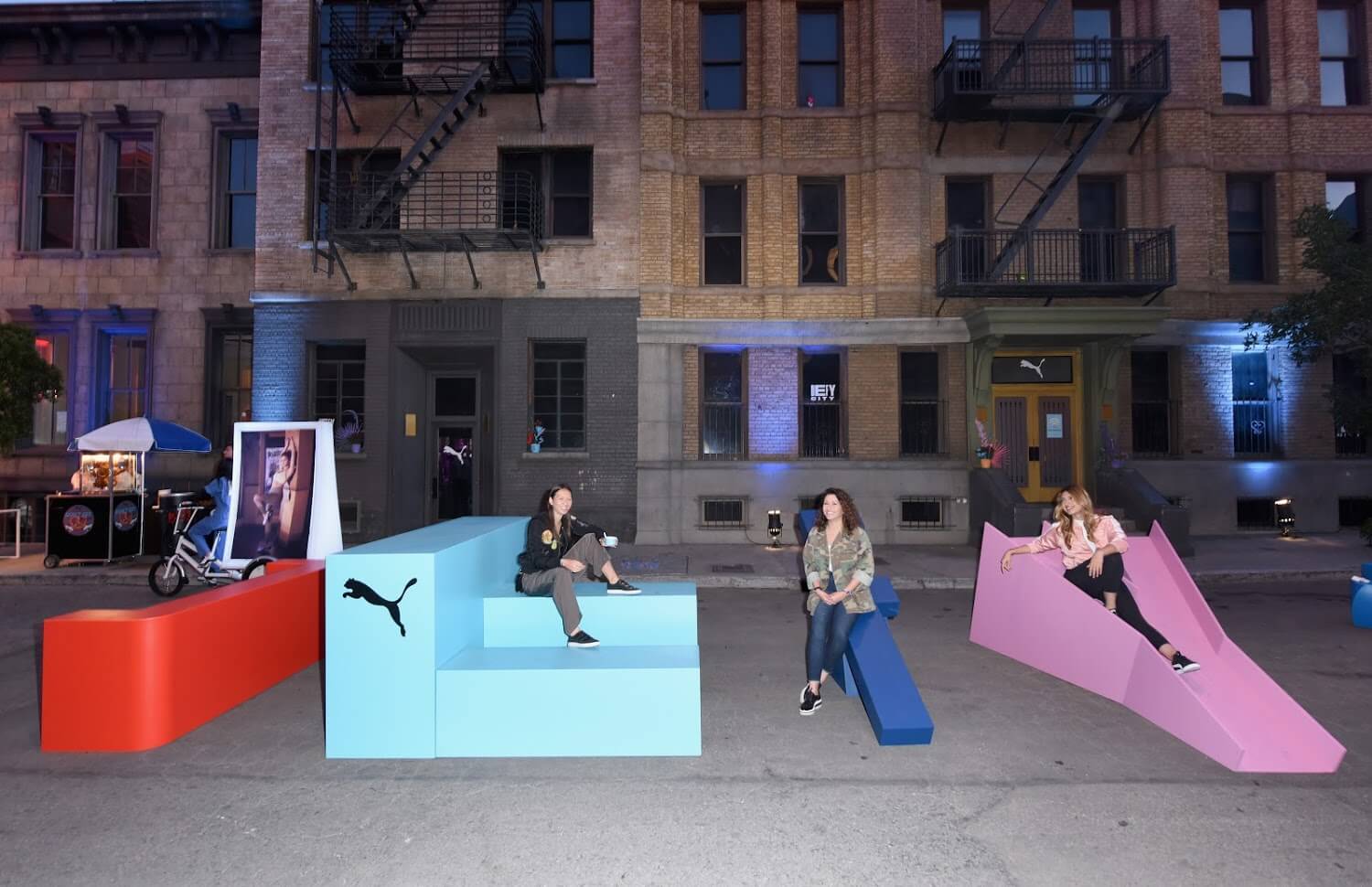 This was such a fun and creative event to have been a part of!
Photography credits to www.kicksonfire.com
2) BMW Group Dialogues Los Angeles
The BMW Group Dialogues event was meant to spark a conversation around urban mobility in Los Angeles and the surrounding areas. The students discussed different ways to use BMW products, such as for a new ridesharing service. The discussion also focused on many different types of solutions for improving mobile transportation in Los Angeles, and Ferla Bikes were on that list!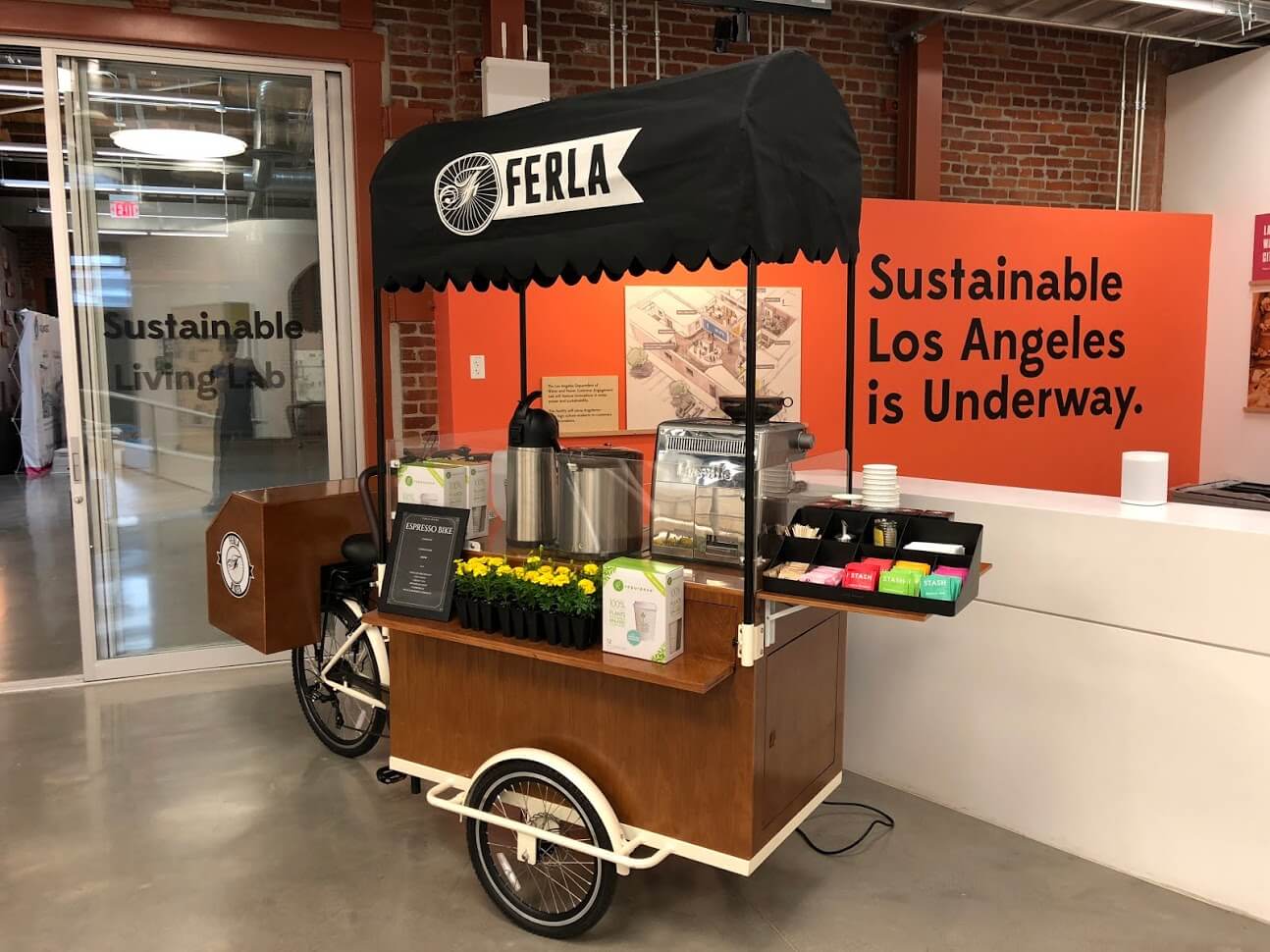 Our Ferla 2 being used as a coffee bike. Ferla 2 is a sustainable mobile vending solution that was discussed as a way to meet the growing demands for on-the-go food, despite the steadily decreasing availability of retail space in urban areas.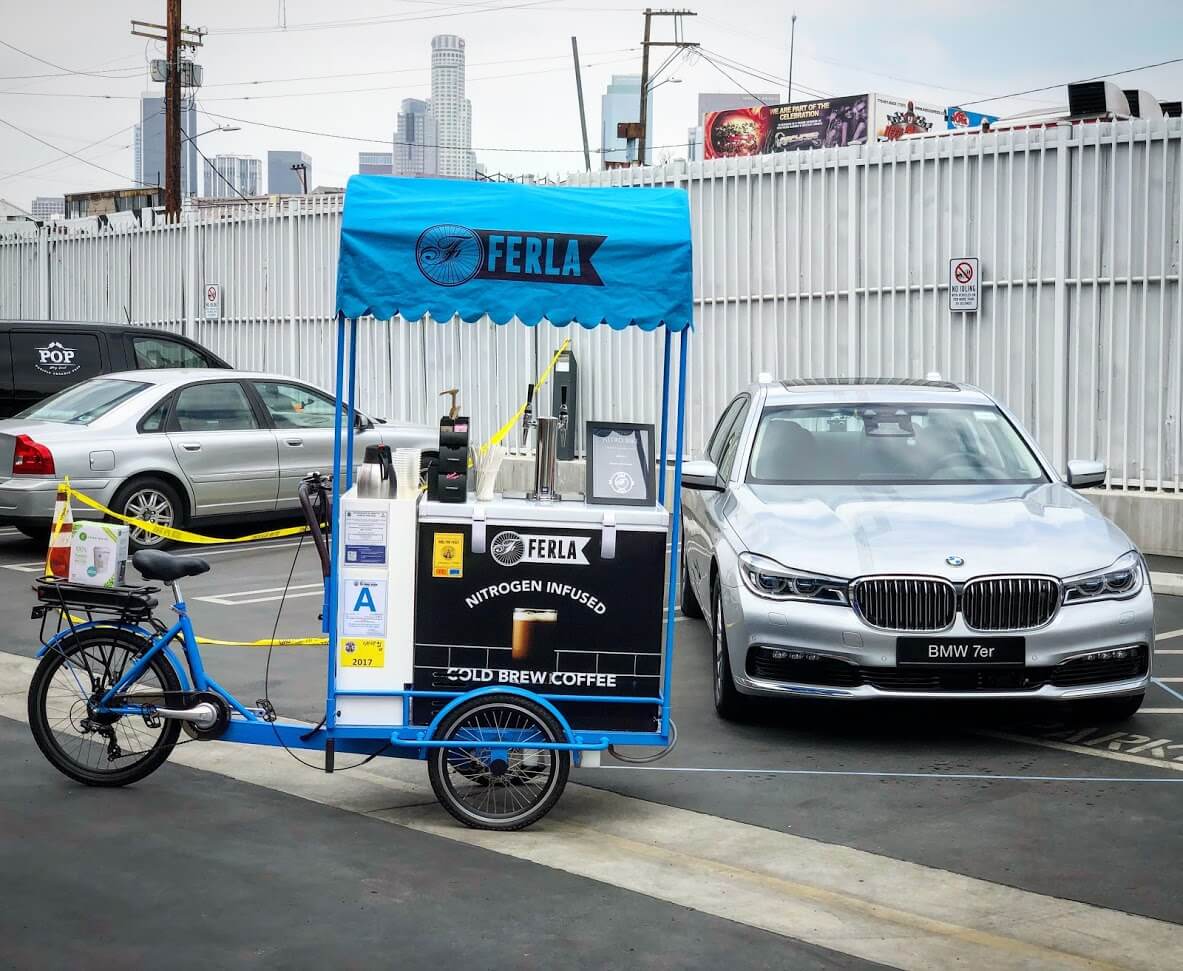 The Ferla Ice Cream Bike being displayed next to one of BMW's very own. Two great solutions for a sustainable Los Angeles!
Video Credits to BMW Group.
3) Ford Summer Sales Event
Ford recently released a few commercials for their Summer Sales Event. We were featured in the commercial for their F-150, where a dad and son are backing their boat into the lake. Along the lake are several other families, and of course, a street vendor selling some sweet summer good via our Ferla 2!
Ford was happy to feature us in this commercial for their summer sales event! We can't help but think that our Ferla 2 made a great prop as a vending unit by the lakeside. We just hope that the food being eaten wasn't a prop as well – real food tastes much better!
Video credits to Ford.
…
We hope you enjoyed reading about some of the great experiential marketing events & commercials we've been able to be a part of! If you're feeling inspired and would like to have a Ferla Bike used as a prop or display for your event, please reach out to us to inquire about a rental!