Why Delivery Cargo Bikes Are Faster And Cleaner Than Vans
In today's competitive world, speed and productivity are vital for a thriving business, which is why it's essential to offer expedited delivery services. While the traditional van has been the go-to transportation method for decades, it's quickly becoming obsolete as more people discover the many benefits of switching to a delivery bike. As the industry evolves and customers demand faster service, companies are searching for ways to increase efficiency and lower overhead costs, all while prioritizing sustainability. As a result, cargo delivery bikes have skyrocketed in popularity thanks to their low emissions, agility, ease of use, and of course, speed. In fact, studies show that ditching the van for a delivery bike can result in 60% faster delivery times while creating a smaller carbon footprint, making them the ideal option for businesses of all sizes. If you're ready to scale your business by offering faster deliveries than you ever thought possible, keep reading to see why so many people are switching to a cargo delivery bike and leaving their gas-guzzling vans behind for good!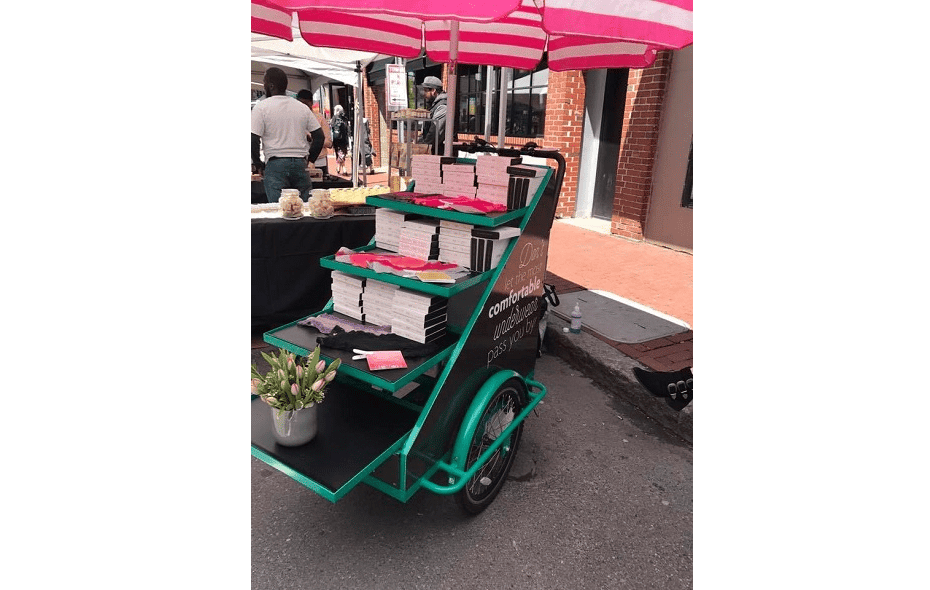 Why A Cargo Delivery Bike Is Better Thank A Van
One of the first questions people ask when contemplating switching to a cargo delivery bike is, "are bikes faster than cars?" As stated above, cargo bikes are the best bike for delivery since they allow you to lessen delivery time by up to 60%. Especially within cities, many people choose cargo bikes since they let you forgo the traffic and use paths inaccessible to traditional vans. When you're able to reduce the time it takes to deliver each order, you can increase your daily productivity, making it easier to scale your business!
Cargo Bikes Don't Require A Driver's License
While every state has its own rules regarding the use of e-bikes, they don't require a driver's license to operate, which provides greater flexibility for your business. While a license isn't required, it's important to check your state and local regulations regarding delivery bike usage since they will vary by region. 
Cargo Bikes Are Great For The Environment
Since they don't require the use of fossil fuels, cargo bikes are one of the most sustainable transportation options available. These powerful e-bikes are powered by a rechargeable, long-lasting battery, so they produce zero emissions during use. When you choose a cargo delivery bike, you are actively participating in the reduction of harmful pollutants expelled into the atmosphere, which is proven to cause both environmental and physical harm. 
Cargo Bikes Are Extremely Customizable
One of the best benefits cargo delivery bikes offer is their customizable features that allow you to create the perfect delivery transport for your business. There are many different accessories and designs to choose from, giving you ample options to create the ideal design to meet your needs.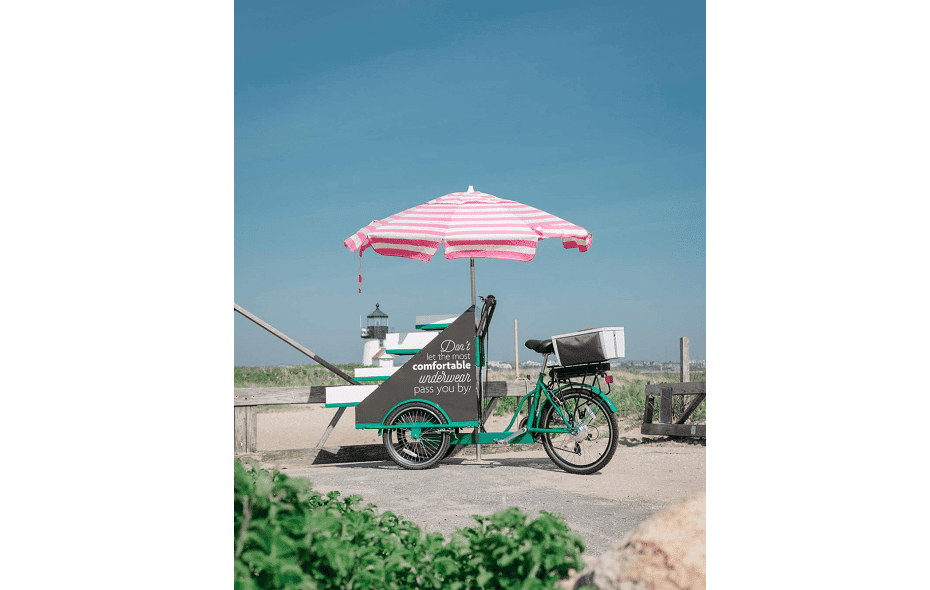 Cargo Bikes Are Easy To Use
Thanks to their three-wheeled design, cargo delivery bikes are easy to operate, no matter how large your load. Although they feature ample storage, they are compact enough to fit perfectly into the bike lane and nimble enough to maneuver through even the busiest traffic. 
Cargo Bikes Offer Electric Pedal Assist
When you're carrying a full load of deliveries, you don't want to struggle to pedal to your destination. Fortunately, when you choose a cargo delivery bike, you have an electric pedal assist, which powers the bike so you can sit back and enjoy the ride. Thanks to a powerful battery, these impressive transports can tackle hills with ease, so you never have to worry about getting to your daily destinations. It's no wonder thousands of people nationwide believe their cargo bike is the best bike for delivery!
Cargo Bikes Offer Multi-Purpose Flexibility
When you choose a cargo delivery bike for your business, you not only get an excellent form of transportation for your professional life but for your personal life as well. Thanks to their flexible design, you can quickly transform your bike from work to leisure mode, allowing you to enjoy spending time with your family, exploring, and creating memories. The front box can fit up to four children plus all your gear for all-day fun. Since they are seated in front of you, it's easy to hold a conversation and keep an eye on them, giving you unmatched peace of mind. 
Cargo Bikes Are More Affordable Than Vans
Cargo delivery bikes are extremely affordable thanks to their battery power which doesn't require the use of gasoline. With inflation causing prices to skyrocket, filling the tank on a traditional van can easily set you back $100 to $200 each time, and with multiple fill-ups per week, it's easy to see how quickly costs can rise, cutting into your bottom line. With a cargo delivery bike, you simply plug it in at the end of the day, and you're good to go, saving you thousands of dollars every year. 
Ferla Has The Perfect Cargo Delivery Bike For Your Business
At Ferla, we believe in crafting powerful, sustainable cargo delivery bikes that are fun to ride and great for the environment. Each of our cargo delivery tricycles is made with your needs in mind, featuring everything you need for your business to thrive. Our premium features include the following:
Samsung Batteries

– Our Samsung batteries provide powerful pedal assistance so you can haul the largest loads with ease. 

350-lb Weight Capacity

– Carry everything you need without worry, thanks to our large weight capacity.

Active Frame Steering

– Steer with ease thanks to our balanced frame.

Hydraulic Brakes

– Our brakes hold strong no matter where you park and are reliable for all emergency stops.

Fixed Delivery Basket

– Store all your deliveries in our large fixed delivery basket. 
Ferla also offers delivery bike accessories so you can be ready for every season and weather condition. There's no doubt that when it comes to quality, no one beats a Ferla cargo delivery bike! 
If you're ready to ditch your high-emission, gas-guzzling van for an environmentally-friendly, affordable cargo delivery bike, turn to Ferla. As the number one name in cargo bikes, Ferla is trusted by thousands of successful businesses nationwide. Switch now and see how a Ferla cargo delivery bike can transform your business, improving productivity and reducing your carbon footprint, one delivery at a time!