Be Your Boss: Start Your Street Food Business for Low Costs & High Rewards
Self-employment is a dream that many people aspire to reach. This dream has become more prevalent in recent years, along with the impressive growth of starting a mobile food business. Creating a mobile food cart business is perfect for anyone seeking a business opportunity with low startup costs and high earning potential.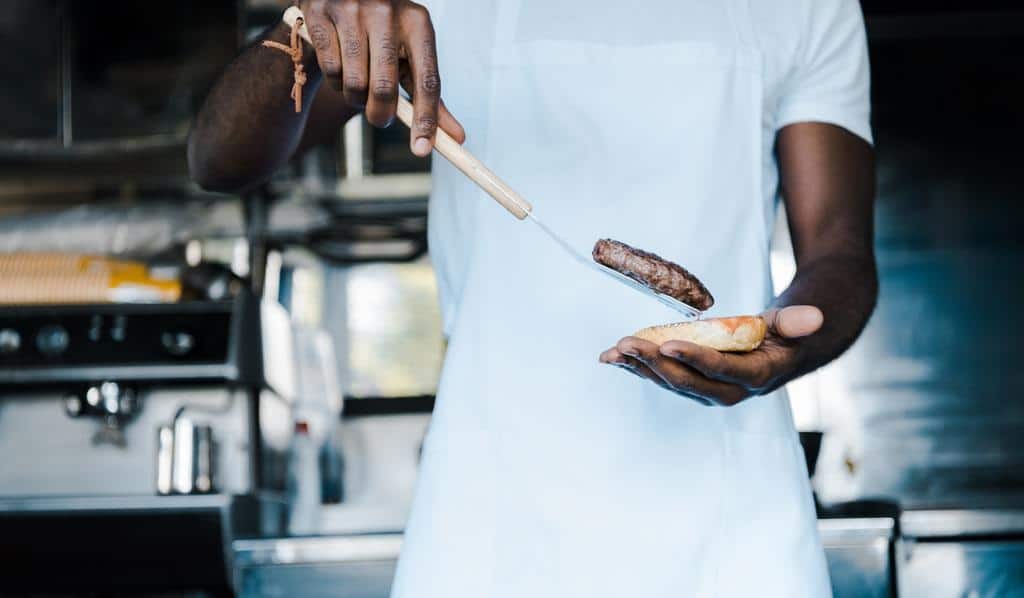 How to Start Your Own Food Business
Starting a successful mobile food business requires lots of research and planning. Skipping crucial steps or taking shortcuts can undermine the company's potential success. Here are nine tips for how to start your own food business. 
A business concept is what sets a company apart from its competition. When choosing street food business ideas, think about creative food-selling ideas that would be unique and appealing to customers while staying logistical and cost-effective.
Research The Target Market
After selecting a concept, it's time to research the target market by identifying specific customer behaviors, demographics, and preferences. Understanding the wants and needs that resonate with future customers sets a business up for long-term success. Market research for a target audience is conducted through online research, focus groups, surveys, and similar methods.
Before starting a business, it's vital to outline a successful strategy that sets clear objectives and identifies possible challenges. A good business plan includes a detailed explanation of the business concept, target market, area competition, financial or sales projections, operations plan, marketing plan, and how the owner proposes to manage and grow the business.
When estimating the startup costs for a mobile food business, including all the expenses necessary to get the entity up and running is crucial. This incorporates the price of licenses and permits, starting inventory, marketing cost, equipment, supplies, and the food cart or vending bike itself.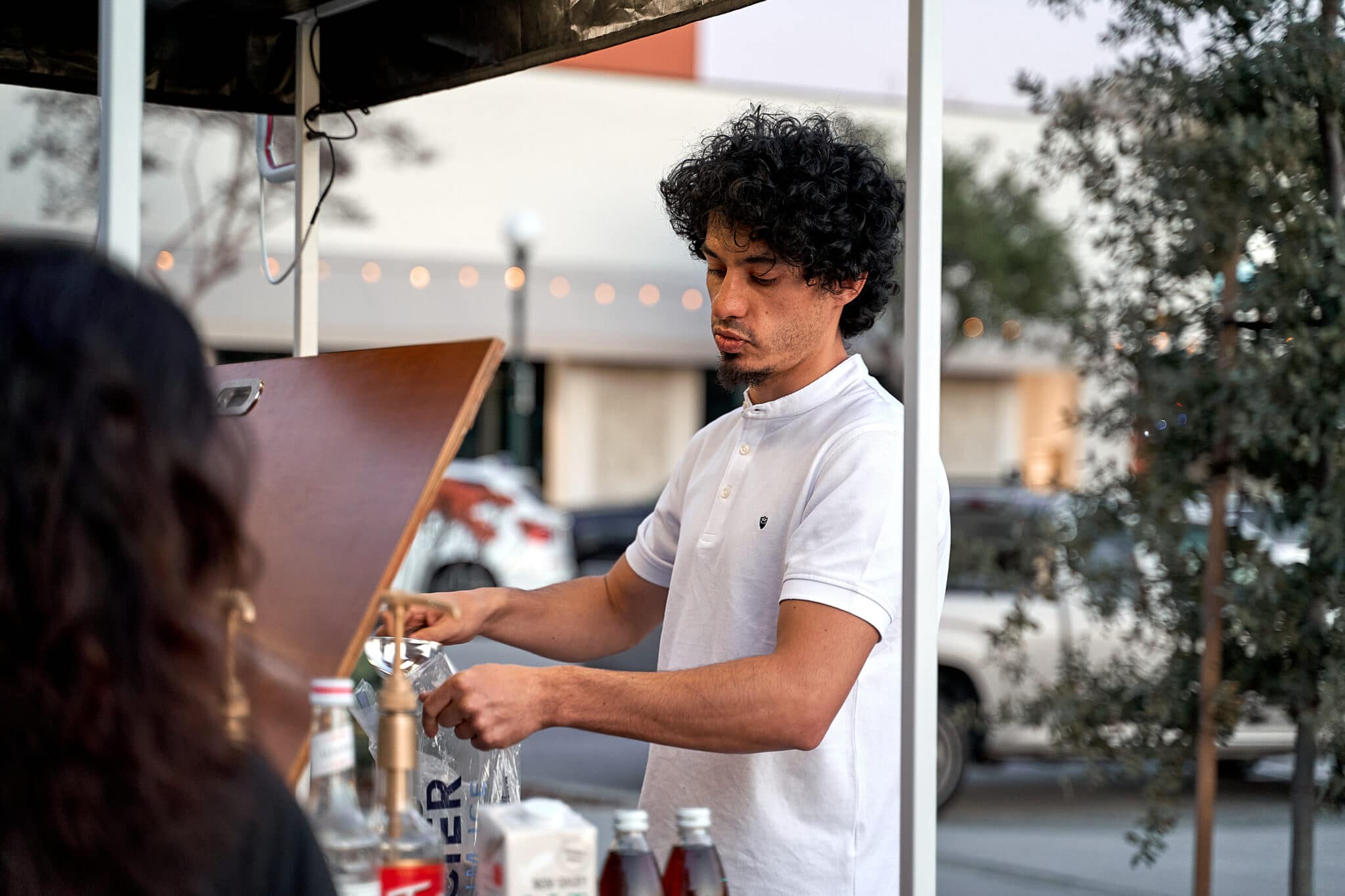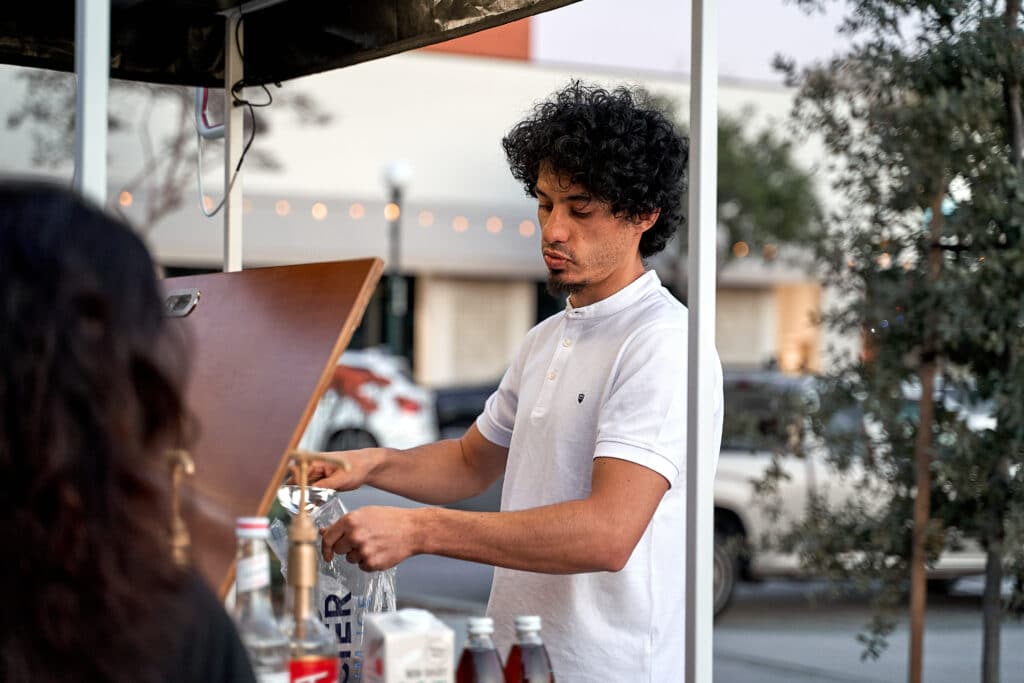 After creating a solid business plan and calculating startup costs, the next step is securing funding. Funding can be acquired from various sources like a small business loan, crowdfunding campaign, personal loans, savings, or credit cards.
Obtain Permits & Licenses
Portable food cart businesses require permits and licenses to avoid legal issues and comply with state and local regulations. Requirements vary depending on location but usually include documents like a vendor license, health department inspections, establishment permits, and location permits.
A menu is the star of any street food business and requires careful consideration. Menu items should appeal to target audiences while remaining affordable for customers and profitable for the company. Keeping the food cart logistics in mind is also important.
When purchasing all the equipment needed to get a mobile food business up and running, owners should invest in high-quality gear like a Ferla food cart. Other standard purchases may include storage containers, a POS system, refrigeration units, kitchen appliances, and utensils. 
How a business uses marketing to target audiences can make or break it. Positive customer reviews and word of mouth are powerful marketing tools, but a company shouldn't rely on those alone. Take marketing to the next level by building a solid brand identity with a consistent message, quality food-selling ideas, social media campaigns, participating in local events, and offering loyalty programs and promotions.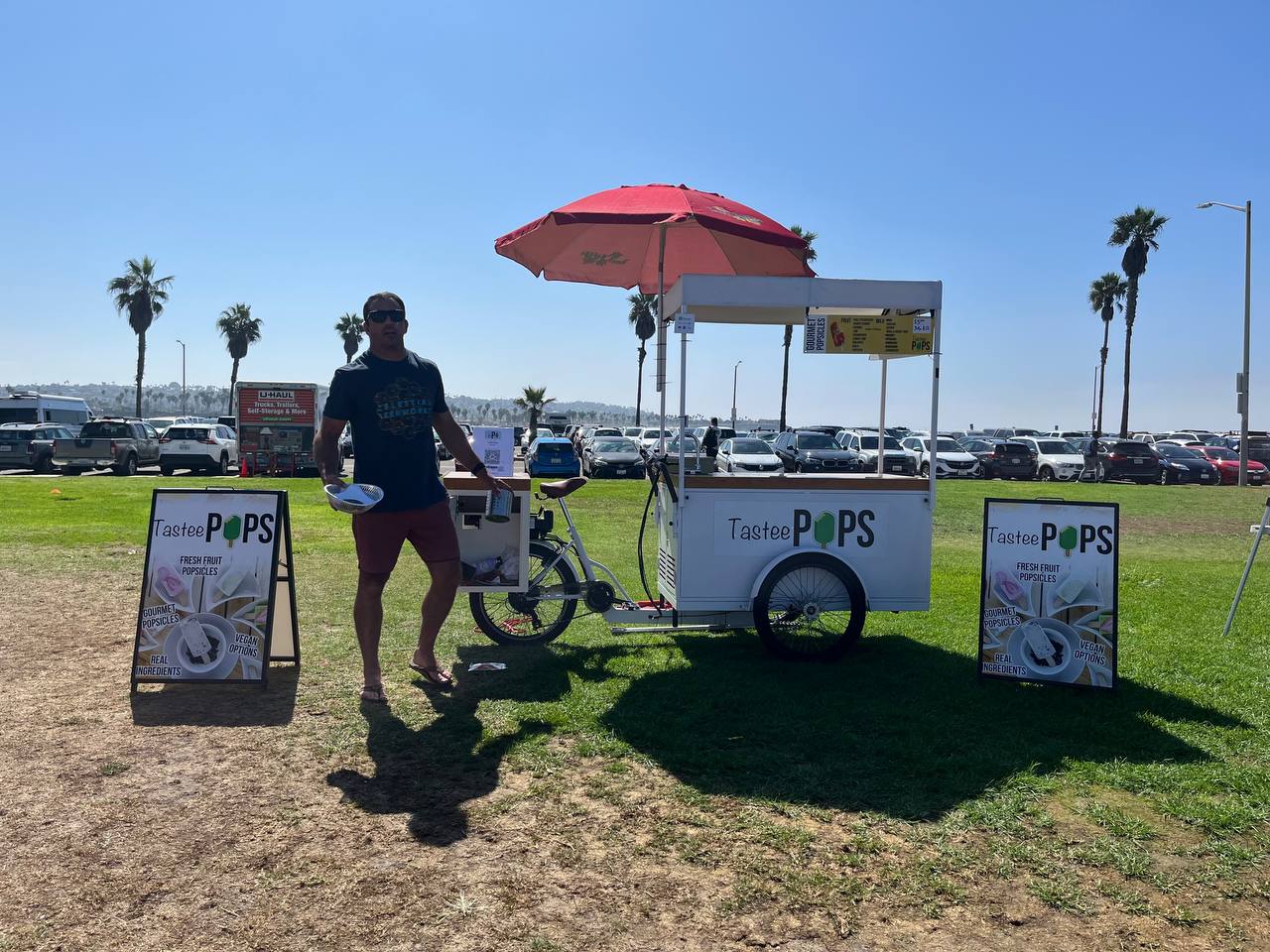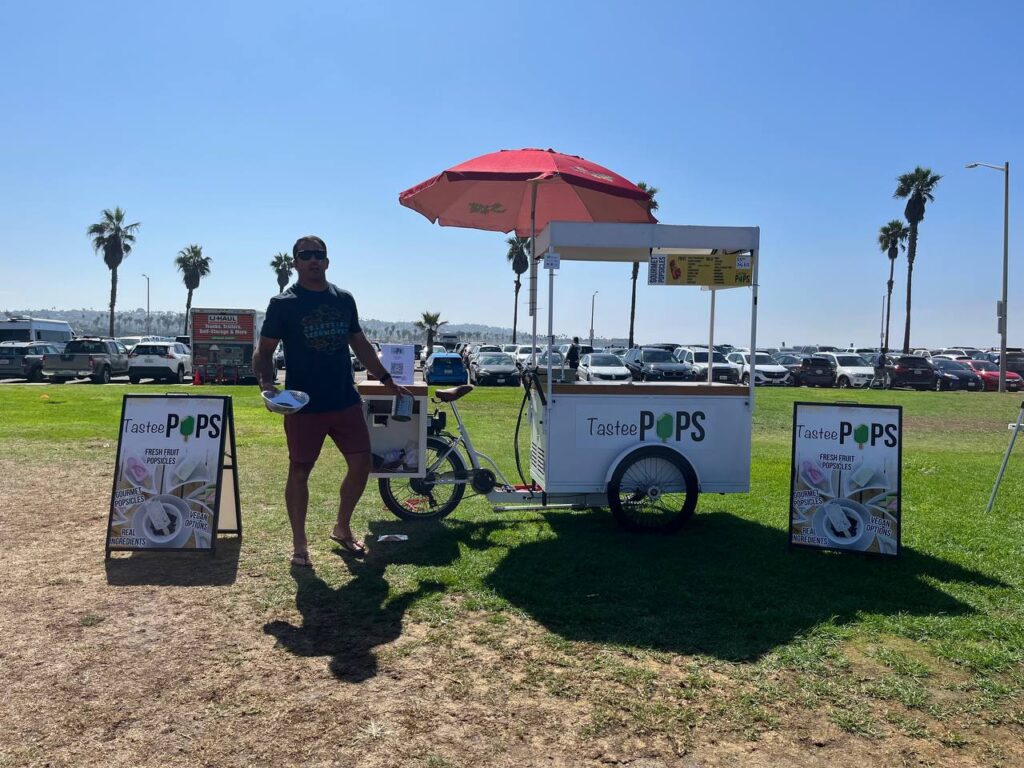 The Pros and Cons of Starting a Mobile Food Business
Opening a food cart business is an appealing undertaking with many advantages and opportunities. However, like any professional service, there are potential challenges to consider before starting. Here are some pros and cons to consider when exploring this exciting and dynamic industry:
Pros:
Unlike brick-and-mortar restaurants, once a food cart business knows how to sell food on the street, they can travel anywhere if a permit and space are available. 
Mobile food carts are considered transportation by the IRS, so all related expenses will be deducted as business expenses. Owners can write off related cart costs like the food cart, insurance, maintenance, and upkeep. Fees associated with purchasing food and supplies can also be deducted as business expenses.
Owners control daily business operations like the menu, staff uniforms, and customer interactions. Making decisions based on personal vision and goals without answering others provides a sense of freedom. 
Initial investments for mobile food carts are significantly lower than opening a traditional restaurant, making it an accessible option for entrepreneurs with limited funds. They also have lower ongoing expenses, such as staffing, utilities, and rent, which help keep the operating cost down.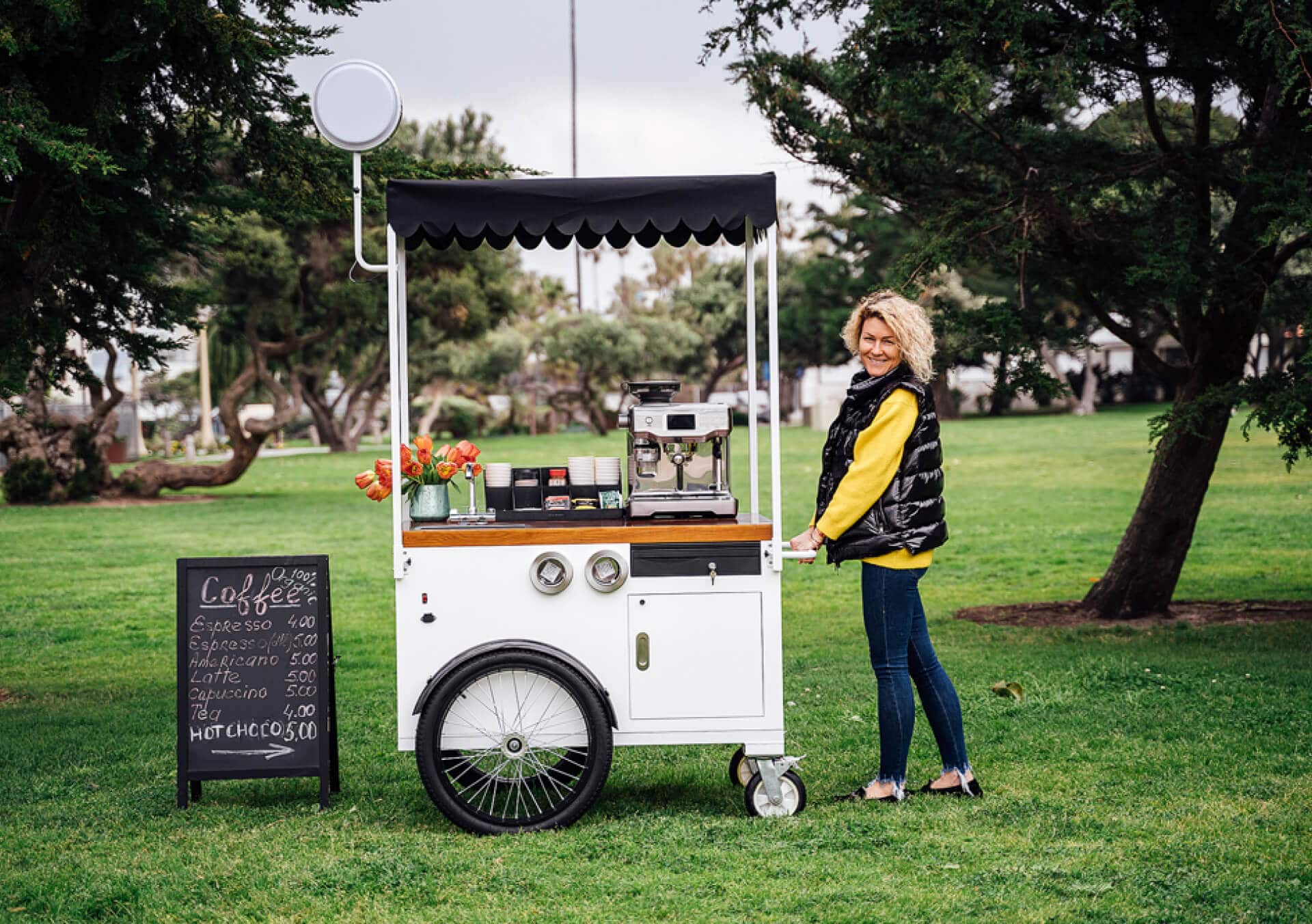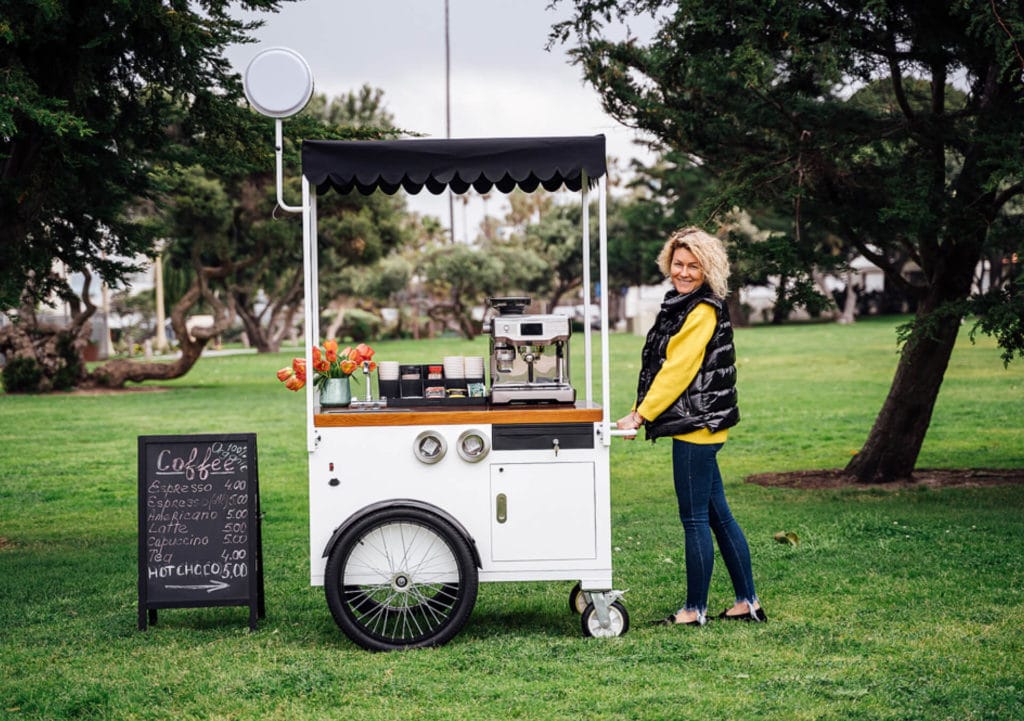 Cons:
Running a business takes hard work and dedication. Mobile food carts require a lot of preparation and setup time, so the hours can be extensive.
Location Restrictions for Selling
Some locations, like local parks or public spaces, may be off-limits for mobile food carts or require a special permit or license.
Starting a mobile food business is a fulfilling adventure for anyone with a passion for food and the spirit of an entrepreneur. By conducting thorough research, writing a comprehensive business plan, and investing in high-quality equipment such as Ferla's carts, any entrepreneur can set themself up for success. While there are potential challenges to consider, the mobile food industry's flexibility, creativity, and community-building opportunities make it an appealing option for those seeking to be their boss and offer something unique to their community. So why not leap and start your own Ferla food cart business today?