Food Cart Vs. Food Truck: Can You Have the Best of Both Worlds?
As a start-up restaurant owner, you may already know that starting with a mobile operation is better than a brick and mortar location for several reasons. However, with all the mobile options on the market today, what mobile vending solution is right for you? Let's take a look:
Food Truck
The first most common option is a food truck. Food trucks offer all of the classic benefits you'd expect – a full kitchen set up, an expansive menu, and the possibility to travel and take your restaurant several hundred miles beyond home base, if you feel like. Plus, with food trucks being a big trend at the moment, there is a whole subculture of diners who attend special food festivals that allow food trucks to vend. This may make you think food trucks are the best way to garner a following, and that statement is probably true. However, the upfront costs of a food truck run high – you can find a used one for around $40,000-50,000 on Craigslist, but to purchase a brand new and fully customized truck, you should expect to shell out more than $100,000. This is simply not a realistic price for many who have dreams of opening a mobile restaurant, but on a limited budget.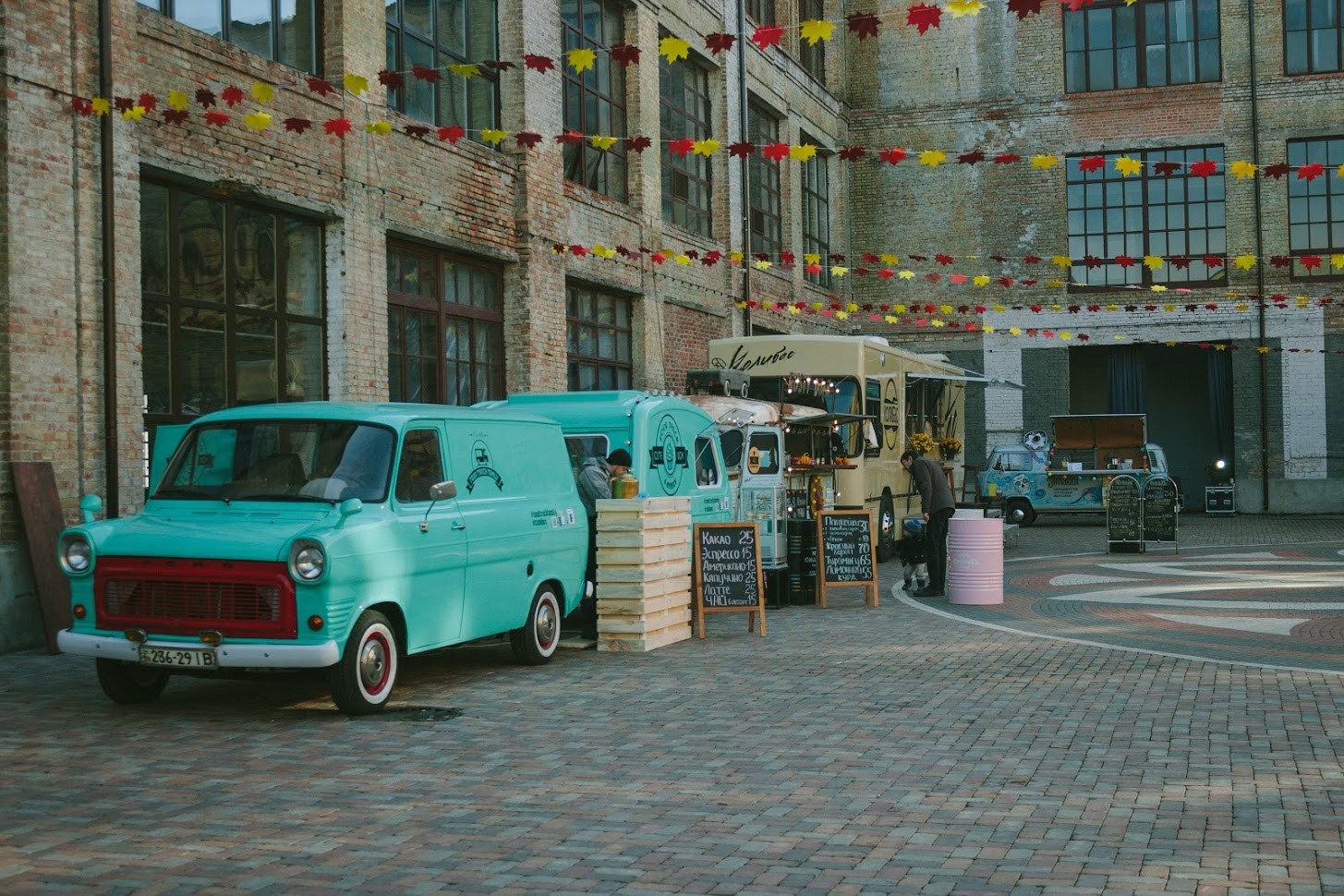 If you do decide to proceed with a used food truck in order to save money, you also have to account for the vehicle's history – it is a vehicle, with a motor, after all. Plus, you'll have to inspect the kitchen equipment to make sure everything runs properly, otherwise you seem the trucks purpose useless. The best solution is to have a mechanic come out to visit and inspect the truck with you, but keep in mind that mechanics charge per visit – so the costs can add up if each used food truck you prospect to buy has problems under the hood.
One last thing to consider is that you may have to acquire a commercial license. If your food truck weighs over 26,000 pounds, then you may have to acquire a commercial license to legally operate the vehicle. This equates to more time and money that you may not want to spend up front.
Food Cart
A food cart is a great option to consider if you would prefer to lower your restaurants start-up costs. Food carts can range from $2,000 to $10,000, depending on the features and specialties of the cart. You also have the opportunity to sell in other spaces, whereas a food truck is usually limited to selling curbside. You can set up shop in a multitude of arenas, such as a park, stadium, or even inside buildings such as malls or hotel lobbies (provided you have the proper licensing). Lastly, a huge benefit that many don't consider is that you easily run a food cart with a single employee – yourself. With a food truck, a larger kitchen means more operating space, and therefore more staff needed to complete orders. Employees can be a large expense for businesses, and as a start-up, your goal is to minimize unnecessary expenses. On the other hand, a food cart is small enough that you can interact with the customer, handle the payment, cook the food, and serve the customer all by yourself while still being the CEO and head chef of your own restaurant!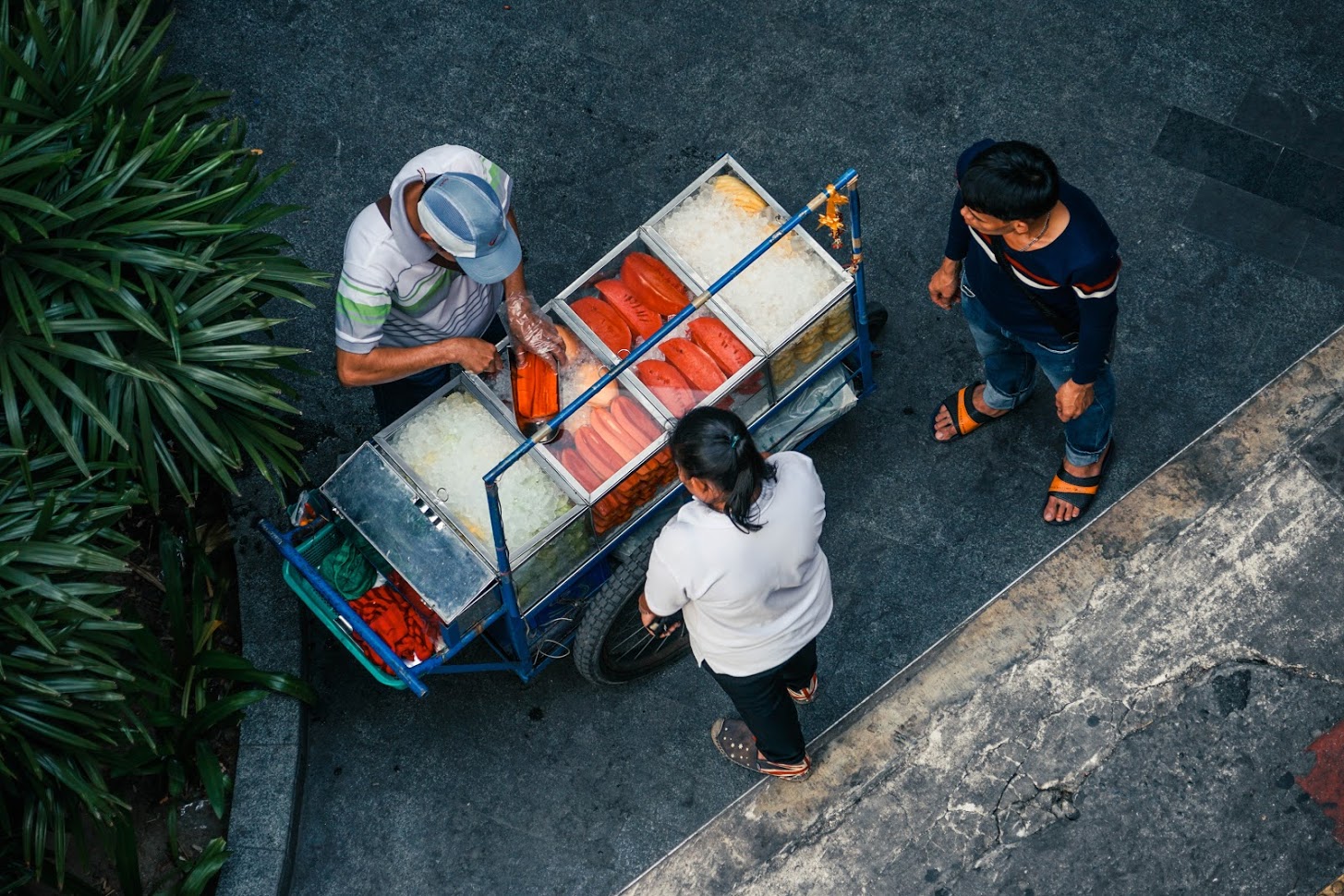 Yet, a food cart still comes with its challenges. A smaller kitchen means that your capabilities of whipping up different recipes are now limited. You may have to limit your menu to a couple of different specialties – for example, a plain hotdog, chili cheese dog, and possibly a "nacho dog" or something of the sort.
The lack of transportation options means you will also have to consider a smaller radius of operation. You can wheel your cart from its own storage space every day, but many carts are heavy, so you shouldn't plan on walking more than a mile or so. You can always transport your cart in a trailer, but keep in mind that that would be another expense to consider.
Food Bike
Lastly, there is the option of a food bike, more commonly known as a vending bike or cargo bike. However, food bikes, unlike a traditional vending bike, are equipped with the proper tools to help you sell your eatables. Food bikes can be equipped with freezers, refrigerators, and sinks, similar to certain food carts, which gives you a proper mini-kitchen setup. The difference between a food cart and food bike, however, is the fact that the vending unit is attached to a proper mode of transportation – the bike!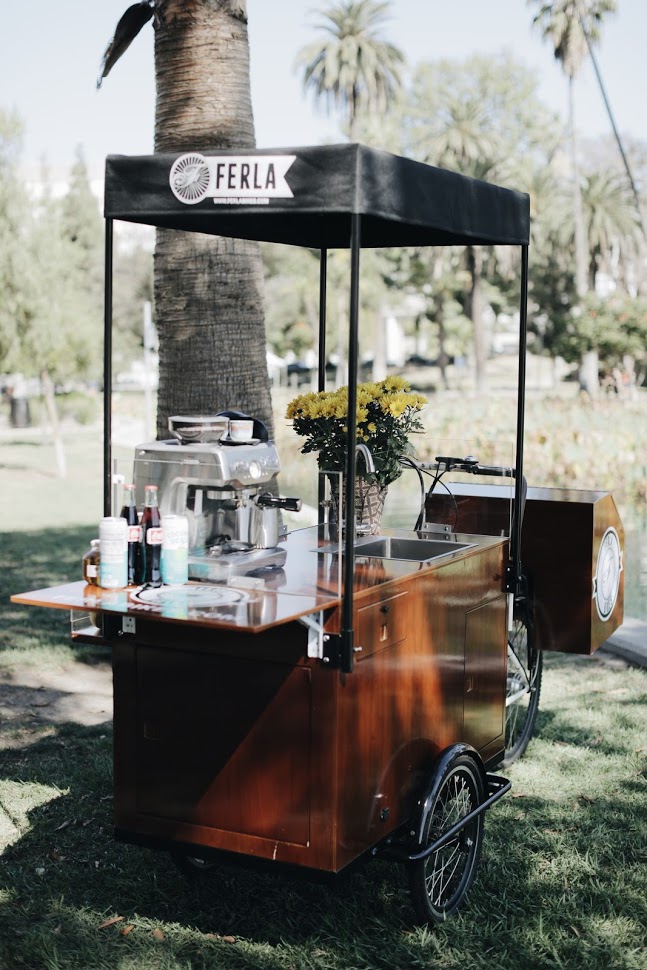 A food bike still lacks certain qualities, such as a full kitchen set up, which means that your menu will have to be on the smaller side. However, a food bike is still as close to the best of both worlds as you can get – offering a lower price and more flexible set up than a food truck, while still being more mobile and innovative than a food cart.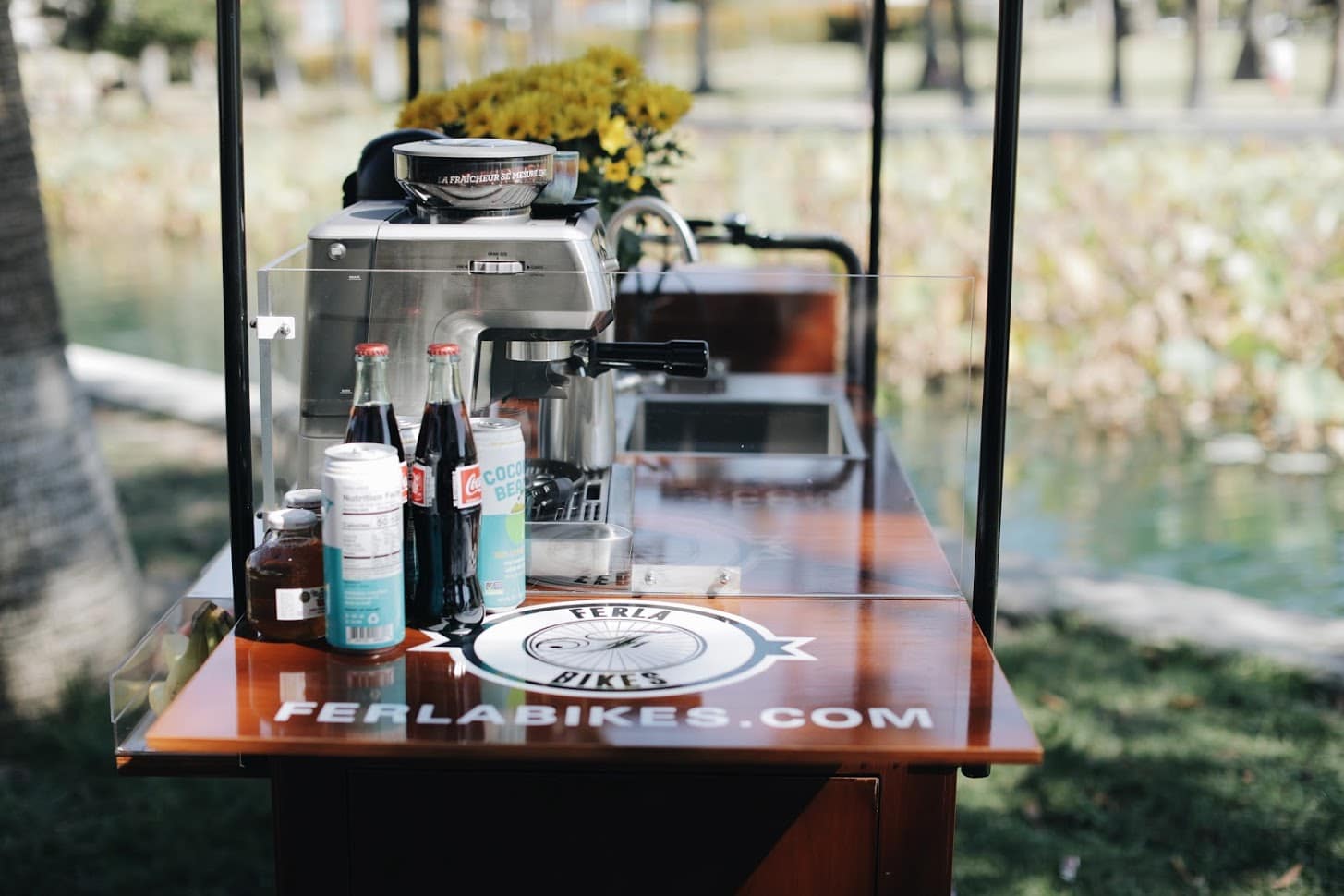 With a food bike, you have the possibility of vending in parks and baseball stadiums, but you also have the possibility of traveling further distances, with many bikes including pedal assist features to make riding an ease. Bikes are also a great way to engage customers. The concept is eye catching, and riding quickly from one set of customers to the next makes them feel as though they're being served in the most exciting way possible.
Last but not least, of course, is the affordability of vending bikes. Ferla Bikes sells vending bikes that start as low as $1,999. With costs in the same range as food carts, why not consider a food bike for your start-up restaurant?
…..
Intrigued by the idea of a food vending bike? Reach out to Ferla Bikes for a quote on some of the most innovative commercial vending bikes on the market. We look forward to discussing your business's plans!