Unlock 6 Secrets to a Thriving Coffee Cart Business Today!
Have you ever wondered how to start a coffee cart business? Well, you're in the right place. With the rise of coffee culture, mobile coffee carts are becoming more and more popular. Offering quick and tasty caffeine fixes on the go, these mobile cafes are popping up everywhere. In this informative guide, we'll dive into the world of coffee cart businesses, explore their importance in the current market, and provide you with useful tips on how to start one. So sit back, sip on your favorite cup of joe, and let's navigate the world of coffee carts together.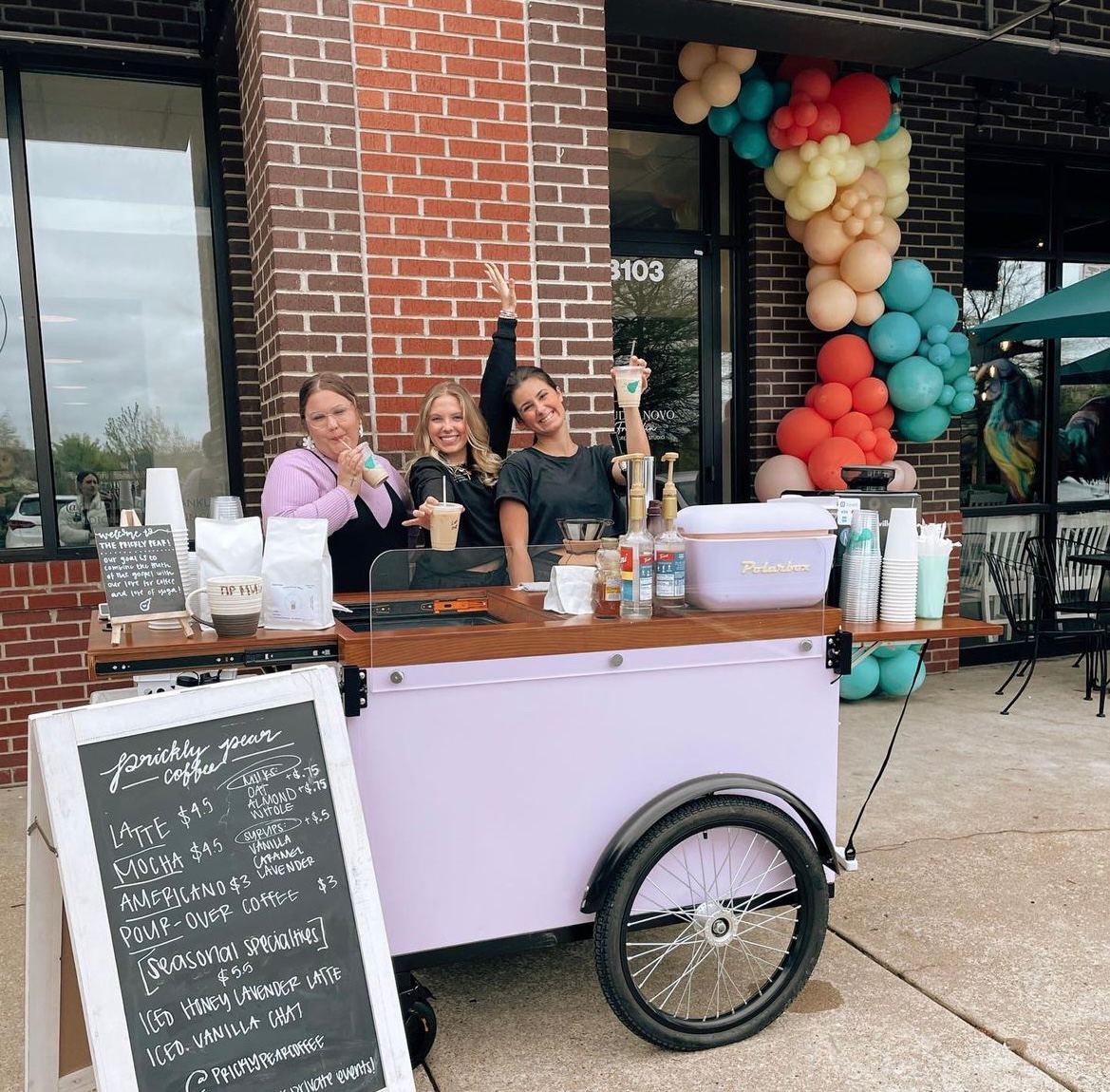 1. Choosing the Right Location
When it comes to running a coffee cart business, selecting the right location can make all the difference. Choosing the perfect spot can result in a steady stream of foot traffic and potential customers, which can help grow your business. Before making any decisions, it's essential to conduct thorough research that includes factors such as foot traffic, nearby competition, target customer demographics. This will ensure that you're setting yourself up for success and maximizing your potential profits. 
When browsing the coffee cart business for sale, it is crucial to keep in mind that location should be a top priority. By keeping these tips and advice in mind, you can make informed decisions and choose the ideal location for your coffee cart business.
2. Crafting a Unique Brand & Concept
Starting a coffee cart business is an exciting venture, but it takes more than just serving great coffee to stand out in a crowded market. Crafting a unique and distinctive brand identity is key to attracting and retaining loyal customers. This involves thoughtful logo design, color schemes, and visual aesthetics that resonate with your target audience. 
A compelling concept is equally important in setting your coffee cart business apart from the competition. Consider what makes your coffee unique, and how you can build a unique experience around it. By investing in your brand and concept, you can create a memorable and thriving coffee cart business.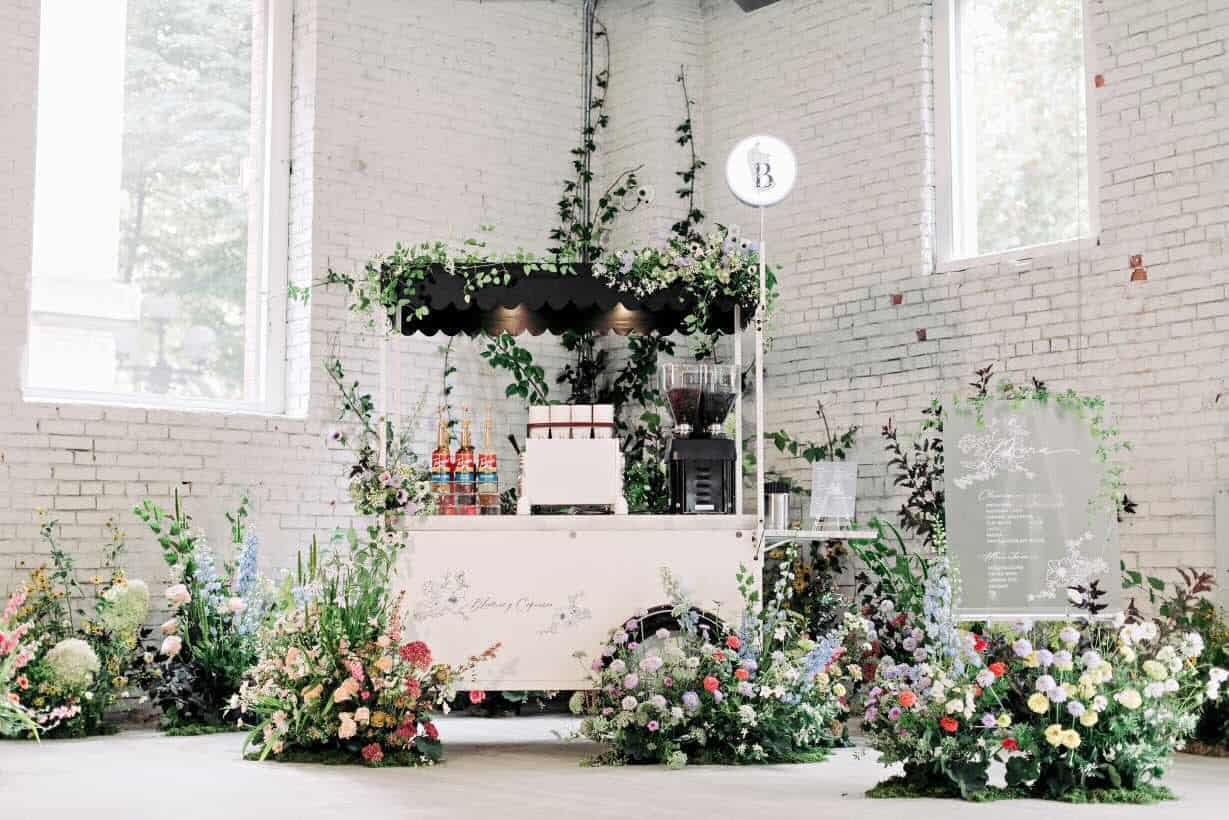 3. Sourcing Quality Coffee & Ingredients
Starting a coffee cart business requires a commitment to delivering quality and delicious coffee to your customers. One way to ensure this is by using high-quality coffee beans and ingredients. This not only affects the taste but also shapes the overall experience for a customer. To achieve this, it's crucial to establish relationships with reliable suppliers who offer consistent quality. 
Choosing the right coffee blends is also important, considering different bean origins, roasts, flavor notes. Additionally, freshness is key to achieving the perfect cup, so it's essential to keep your beans in an airtight container and use them within two weeks of roasting. 
By prioritizing quality and establishing strong supplier relationships, you can create a memorable and satisfying coffee experience for your customers.
4. Building Customer Relationships
Customer service is at the heart of any successful business, and coffee cart businesses are no exception. Fostering strong relationships with customers is even more critical for small businesses like coffee carts. Offering a personalized experience is key to building loyal customers who keep coming back. 
Encourage your employees to engage with customers, remembering their names or favorite drinks. This simple act can go a long way in creating a welcoming atmosphere and making customers feel appreciated. Seeking feedback is also vital to improve service and satisfy customers.
And let's not forget the importance of online branding! Utilizing social media and other online platforms can help you connect with a wider audience, build brand loyalty, increase your customer base. 
So, if you're thinking about starting a coffee cart business for sale or creating a coffee cart business plan, be sure to prioritize customer service and engagement.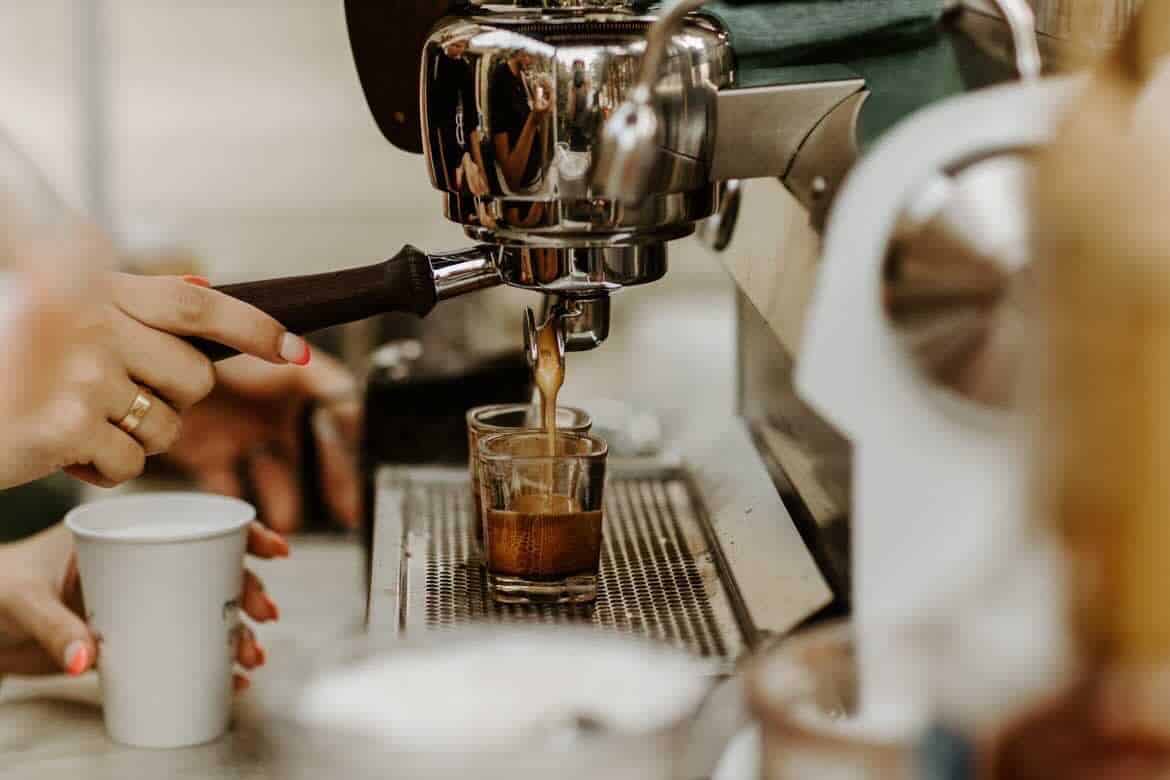 5. Efficient Operations & Workflow
As a business owner, it's important to constantly evaluate your operations and workflow to identify areas where you can maximize efficiency and streamline processes. Here are a couple of tips:
When it comes to equipment selection, consider investing in high-quality, durable items that will require less maintenance and last longer. 

Staffing considerations are also vital – make sure your team is properly managed and cross-trained to handle a variety of tasks and analyze your schedule to ensure you have the right number of staff on hand during peak hours. 

Inventory management is another key factor – keep a close eye on your stock levels and adjust your ordering practices accordingly. 

And if you're in the market for a coffee cart or bike, be sure to do your research to find a solution that meets your needs and suits your budget. 
With these practical tips in mind, you can ensure a smooth workflow and minimize operational challenges, ultimately setting your business up for success.
6. Effective Marketing & Promotion
Effective marketing and promotion are essential for a coffee cart business to thrive in a competitive market. As a coffee cart owner, you need to explore various marketing channels and tactics that fit your business goals and budget. 
Offline marketing strategies, such as placing your coffee cart in high-traffic areas or offering samples to passersby, can be an effective way to attract potential customers. However, in today's digital world, online strategies are equally important. Utilizing social media channels, such as Instagram and Facebook, to showcase your coffee bikes' unique features, is an excellent way to reach a broader audience and build a community around your business. Additionally, partnering with local businesses and participating in community events can help generate awareness and attract customers. 
Through implementing a well-rounded marketing plan, you can build a steady stream of customers and establish your coffee cart as a popular local hotspot.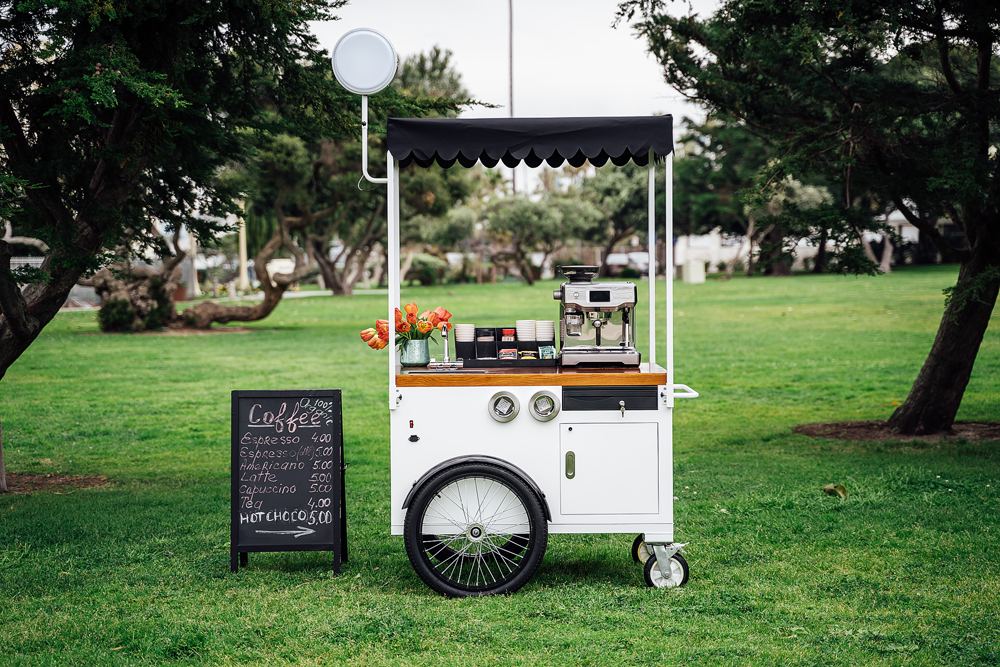 Discover the Perks of Owning a Coffee Cart Business
This article offered valuable insights for those interested in launching a coffee cart business. We covered the benefits of using coffee bikes , the importance of location, and branding. With this information, readers can take action and turn their coffee cart idea into a successful venture with loyal customers. With dedication and careful planning, starting a coffee cart business can be a rewarding experience.